You Have To Hear Bourg's 'Idol' Judge Mashup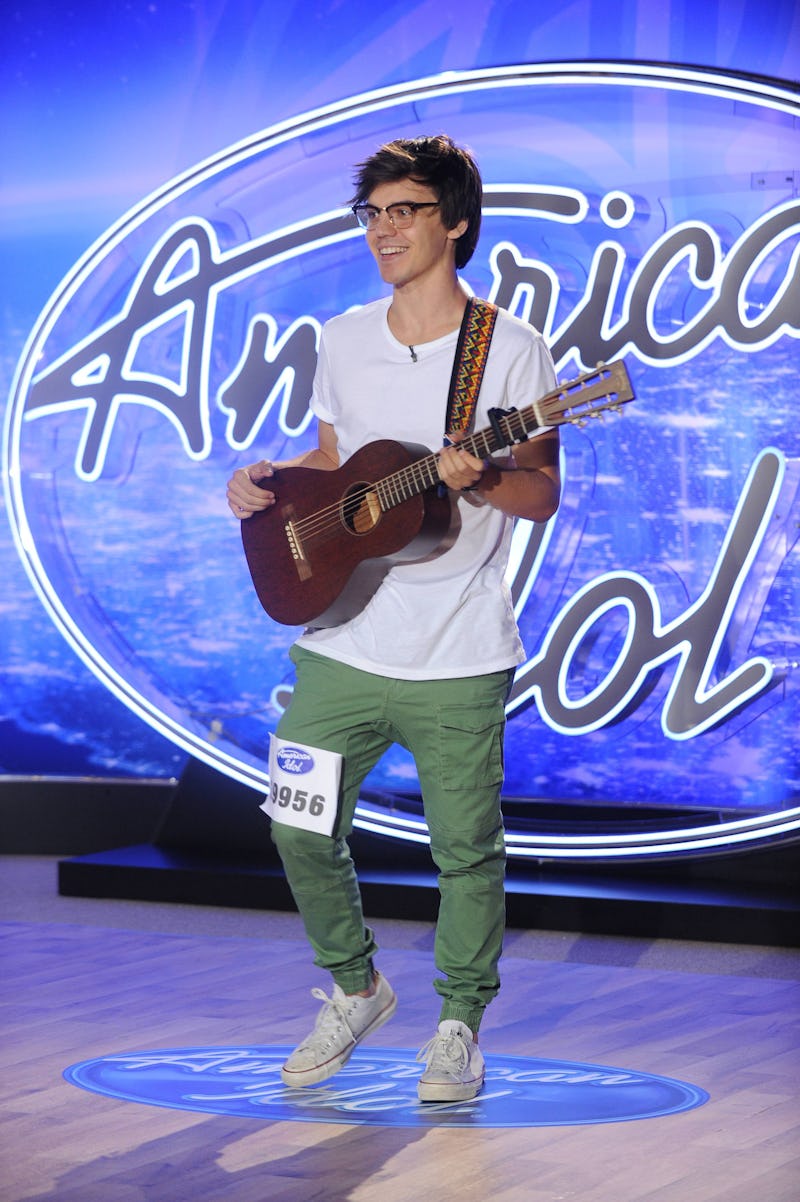 It's time to get emotional, Idol fans— the final week of American Idol auditions are here. It's hard to believe that after 15 seasons we will never see another crazy or crazy awesome Idol audition EVER AGAIN. Take it in while you can! One contestant who delivered on the crazy awesome front was 23-year-old MacKenzie Bourg. The Louisiana native did what no contestant has dared do before — he performed a mash-up of all three of the judges songs. The result? Pure awesomeness.
While Bourg might not be the greatest vocalist this show has seen in it's 15 seasons, he's definitely one of the most clever. His idea to sing a medley sounds great in theory, but could've gone horribly wrong in practice, which is probably why no one has attempted it before. Thankfully for Bourg, though, the performance was just as good in practice as it was in theory. He was able to create a sweet love song by stringing together Keith Urban's "Stupid Boy," Harry Connick, Jr.'s "Come By Me," and Jennifer Lopez's "Love Don't Cost A Thing." The judges were immediately hooked by flattery and then won over with Bourg's creativity and vocals. It was a risky but perfect plan, and it certainly paid off for Bourg — he's on his way to Hollywood.
Now that he's in, does Bourg have what it takes to stay? Hollywood is going to be a true test of his talent, since he'll have to rely more on his vocals than his artistry. But, if he's able to let his quirky personality shine through, he certainly has a chance. If he doesn't make it past Hollywood, though, he'll at least go down in Idol history as one of the most memorable auditioners ever.
Image: Craig Blankenhorn/FOX