Katie Honors Her Heritage On 'RHOP'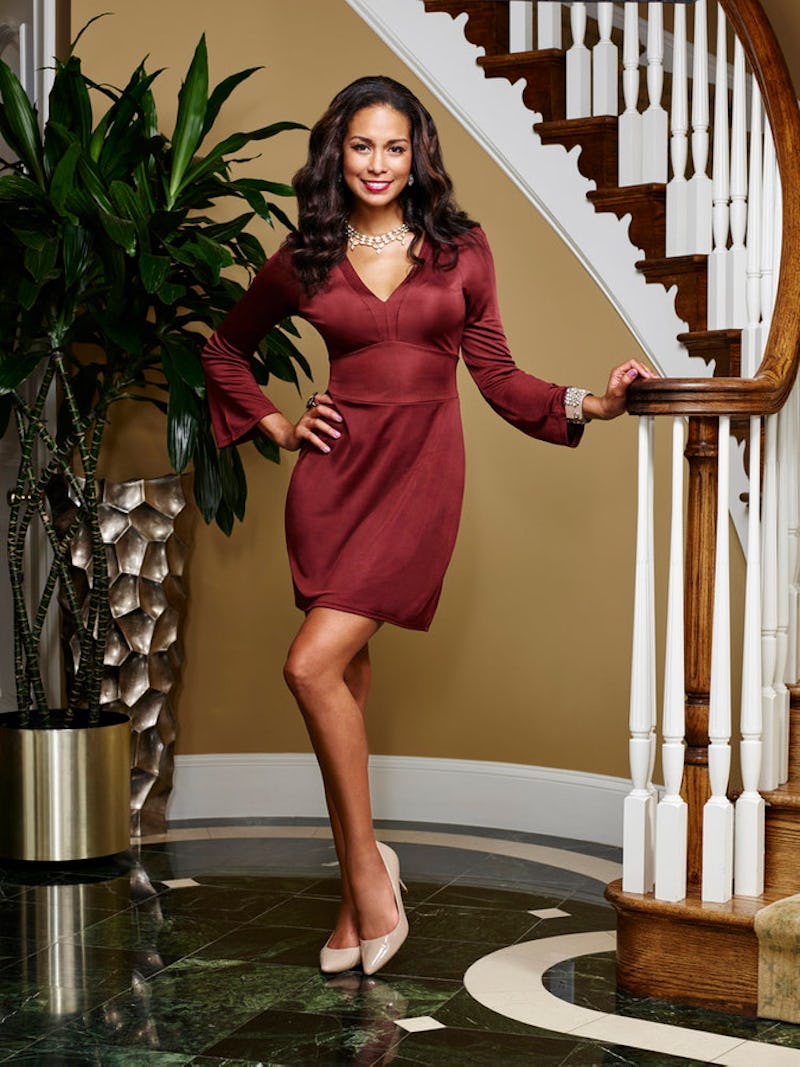 Real Housewives Of Potomac (and really any other show in the Real Housewives universe) is known for diamonds, drama, and plenty of infighting, but my favorite part of being introduced to a new cast is getting to know them. I love their idiosyncrasies and habits. Kelly Bensimon jogs in the middle of Fifth Avenue (where, as anyone knows, you can't run or you'll get hit by a cab). Kim Zolciak has more wigs than anyone on the planet. Lisa Vanderpump has swans in her backyard. These things are what make the cast members interesting, and the most interesting person to me so far on Real Housewives Of Potomac is Katie Rost. Why? She is proud of and stands by who she is — a biracial, Jewish, single mother of three.
There's a lot of talk of race already on Real Housewives Of Potomac, but Katie doesn't bat an eyelash at any of it. She identifies as biracial, and she says basically that she is who she is. That includes a member of the Jewish faith — viewers learned she and her African-American mother converted to Judaism, the religion of her German-American father, when Katie was 10 years old, and she's never looked back. The second episode of Real Housewives Of Potomac focused on Katie having a naming ceremony for her twin daughters Kathryn and Renee. Meeting with a local Rabbi, Katie said that even though it was a little late for a naming ceremony, it was important for her daughters to grow up with her faith. Katie went to Synagogue as a child, and she wants to instill the same values in her kids that she had growing up. Great, right? Her daughters received their Jewish names, everyone watched, and that was that. It was a lovely ceremony and fulfilled all of Katie's wishes for her kids.
Some of the ladies (well, mostly Gizelle) told Katie that you cannot be both black and Jewish, and that's just ridiculous. People can be whatever they choose to be, and I admire Katie's assertion that she is, in fact, both black and Jewish, and her willingness to not give a damn about what the other women in the cast have to say about it. Katie is choosing the upbringing she deems fit for her children, and, if it's based in her faith, she should be able to do as she feels without any naysayers.
Images: Tommy Garcia/Bravo; Larry French/Bravo