7 Young Trans* Activists You Need To Know About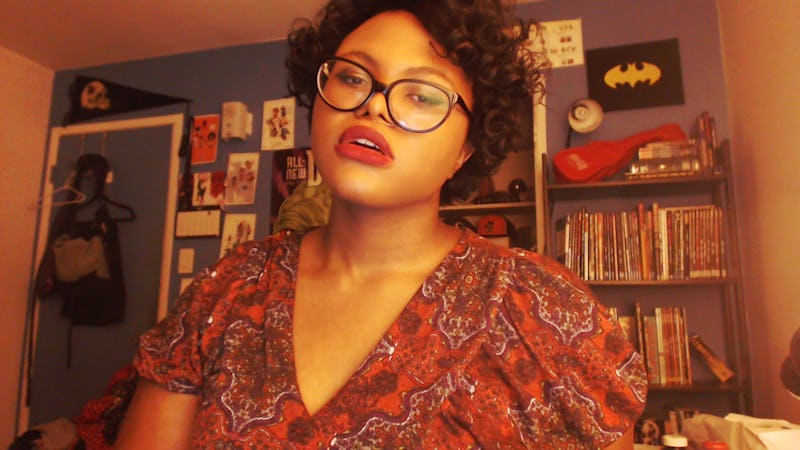 No doubt about it, 2015 was a massive year for transgender visibility in America. Between Caitlyn Jenner, Laverne Cox, Jazz Jennings, and Transparent , many conversations were started about gender identity and the trans* community, and the subject got a real share of the news spotlight. But the discussion and need for activism is far from over; the transgender community is still suffering. Up to 64 percent of all trans* adults have contemplated suicide at some point in their lives, and trans* people are 28 percent more likely to be victims of violence than cisgender people. Couple that with discrimination across employment, healthcare, education, accommodation, the justice system, and basically everywhere else, and you've got problems that visibility alone won't solve. Luckily, there's a new band of young trans* activists making their mark in 2016, and they're all young and fiery as hell.
It's necessary to understand, before we get into this list, that transgender communities don't just encompass fully transitioned female-to-male and male-to-female (FTM and MTF) trans* people. There are also people with non-binary or androgyne gender identities, people at many different stages of transition, people with bigender identities, people who are intersex, and many other variants. There's not just one way to fit into the "trans*" mould.
So here are seven amazing young trans* activists who are going to get seriously big in 2016. Are you ready?
1. Gigi Gorgeous
This Canadian beauty blogger with over 1 million subscribers on Youtube is gaining rapid traction: in the past year she's done a People interview, talked to the Huffington Post, introduced Miley Cyrus at the MTV Movie Awards, and appeared in an Adam Lambert video. This is one trans* activist (Gigi was named Gregory, and announced her transition in 2013) who's becoming one of the up-and-coming faces of the movement for trans* equality. She's very personally open about her own process, and it looks like 2016 is going to be Gigi Domination. Get ready.
Find her on Youtube here.
2. Elle Hearns
Elle Hearns is blowing up. The young activist from Ohio caught the spotlight in 2015 when she helped organize the first international retreat around the movement #BlackLivesMatter, but it's just part of Hearns's work to raise awareness about the safety of trans* people of color. She's been on the cause since 2014, when the murder of trans* women in her home state prompted her to start providing safe spaces for trans* people across America, and she's now high up in GetEQUAL, which is fighting to give all LGBTQ people full social and legal equality. As #BlackLivesMatter continues to make headlines, expect her to make waves.
Follow her on Twitter here.
3. Eli Erlick
Eli Erlick, a young queer transgender college student, is a heroine for anybody who's struggling with their gender identity in high school: she co-founded Trans Student Educational Resources, which is focussed on "transforming the educational environment for trans* and gender nonconforming students through advocacy and empowerment." Sounds rad as hell, right? Erlick herself is a media queen, and is a prominent voice in debates about trans* acceptance and educational policy (she's the expert the Washington Post called when Smith College decided to admit transgender women in May 2015). Plus, Teen Vogue made her one of their New Faces Of Feminism in their first 2016 issue. And she was only born in 1995. How amazing is that.
Find her on Tumblr here.
4. AJ Ripley
AJ Ripley is many things: a feminist, non-binary, queer, trans-masculine activist and writer who made big waves in 2015 with their documentary with VICE Canada, "On Hold," about the discrimination and difficulties faced by transgender people seeking health care. They're also running a crowd-funding campaign to fund top surgery for their breast removal (entitled "Take My Breasts Away, Please," which is seriously awesome), because theirs is the only province in Canada that doesn't cover surgeries of that kind. They've also written for the New York Times, in case you weren't impressed enough already.
Find them at their website here.
5. Kat Blaque
When the Huffington Post dubs you the "trans Youtube queen of the underground," you know you're essentially too cool to exist. Kat Blaque, however, manages her accolades with aplomb. She wrote one of the most brilliant and brutally incisive essays of 2015 on race hate, trans* hate, and masculinity, "This Insurance Agent Threatened To Rape Me, I Got Him Fired," and her Youtube channel (which is the basis of her fame) is full of her thoughts on feminism, black identity, the trans* community, intersectionality, and gender. Basically, I want to have tea with this woman, and in 2016 so will you.
Find her on Youtube here.
6. Jack Monroe
A Brit this time, Jack Monroe first came to prominence with their blog and ensuing cookbook on cooking on a budget, A Girl Called Jack, in 2014. In 2015 Jack came out as transgender and non-binary, which prompted coverage by the British press so abysmal that Monroe is actually suing a columnist (for a bizarre incident involving mistaken identity and graffiti on war memorials). They've become a very articulate face and voice for transitioning and transgender issues in the UK, talking in national media about being non-binary, trans media, and whether it was "awkward" to get a Women Of The Year Award after coming out as trans*. (Nope). They're only going to gain more attention in 2016.
Follow them on Twitter (where their bio reads: "labels are for tins").
7. Ryan Cassata
If you don't know Cassata's name by now, you really should. Cassata got his start on Youtube, posting music videos, and while his music career has taken off (he's been on the Warped Tour twice), he's also become one of the most prominent young trans* activist speakers in America, speaking everywhere from the Tyra Banks Show to schools and colleges around the United States. He discusses gender dysphoria, health care problems for trans* people, gender identity, pronouns, surgeries: basically anything to do with trans* issues that might help young people. And his new album's coming in March. Get ready to say you knew about him before everybody else did.
Find his website here.
Image: Kat Blaque/Youtube