Is Living Proof Dry Shampoo Worth It?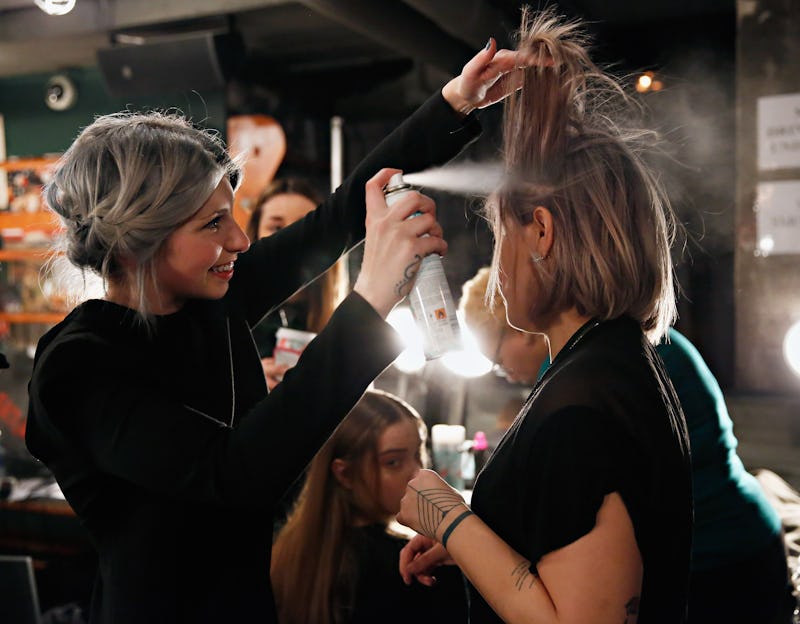 Cindy Ord/Getty Images Entertainment/Getty Images
You know those products you hear about everywhere and are dying to try for months, reading countless online reviews and debating pros and cons for weeks? As a full-blown dry shampoo addict, there was one product that provoked this reaction in me. For months, I wondered: Is Living Proof dry shampoo worth it? And after making that fateful purchase, I'm full-on in love with this amazing dry shampoo.
Ever since Living Proof PhD (perfect hair day) dry shampoo was released last fall, beauty editors and bloggers everywhere have been singing its praises. I've been a dry shampoo devotee for the better part of four years now. I have relatively long, thick hair, and avoiding washing it every day has been a major timesaver for me over the years. Not to mention my hair is healthier and grows faster without constant blowdrying.
Living Proof Perfect Hair Day Dry Shampoo, $18, Amazon
I thought I knew the dry shampoo drill, but when the Living Proof dry shampoo was released, it promised something different than any dry shampoo I'd seen. It promised to actually clean your hair, stripping it of sweat and oil. According to the Observer , that's because Living Proof's OFMPA molecule (which is patented), soaks up oil and sweat and then brushes off easily, so it doesn't leave telltale powdery white residue. Impressive, no?
Living Proof Perfect Hair Day Dry Shampoo, $18, Amazon
I use a lot of dry shampoo and have been known to plan my workouts around when I want to wash my hair, so this was music to my ears. When I got a gift card for Christmas with the instructions to "spend it on something I wouldn't normally buy myself," I headed straight to Sephora to pick up a bottle of $22 dry shampoo.
After a month of regular use, I'm officially addicted to the Living Proof dry shampoo. It actually makes my hair feel clean again, and although some people aren't crazy about the scent, I actually love the clean, floral smell. As it turns out, I'm not the only one who's impressed.
Sephora sells a lot of dry shampoos, so this video (which shows how awesome the product is) should convince you it's special.
Considering this vlogger refers to it as the "best dry shampoo ever!!!," I'm relatively certain I'm not the only fan.
The only dry shampoo you ever need? I'm a believer in that statement, too.
And last but not least, this vlogger is just as obsessed as I am with this product.
It's true, $18 is a lot of money to spend on one 4-ounce bottle of dry shampoo. And I admit, I'm still loyal to my beloved Batiste dry shampoo when I'm in a pinch. But as the occasional splurge, you can't do better than Living Proof.
Want more style tips? Check out the video below, and be sure to subscribe to Bustle's YouTube page for more hacks and tricks!
Images: Cindy Ord/Getty Images Entertainment/Getty Images; Courtesy of Brand