'Star Wars' Fans Are Going To Want In On This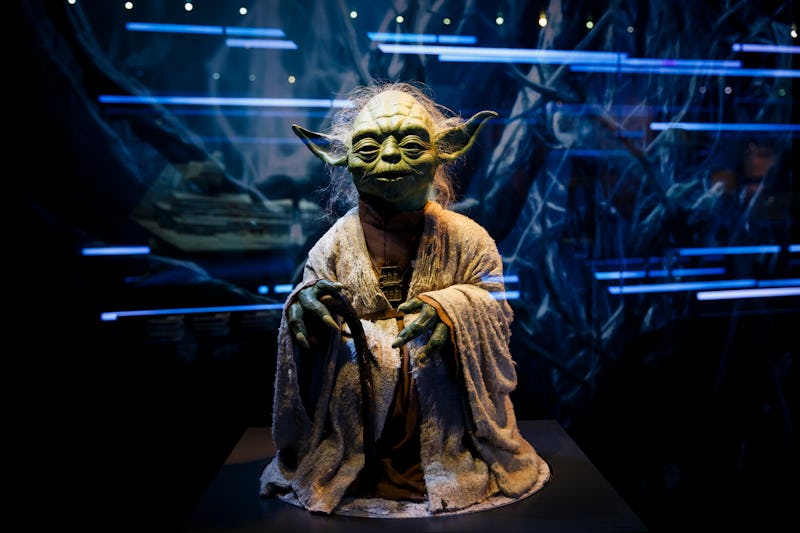 Tristan Fewings/Getty Images Entertainment/Getty Images
From now through February 9, you can get all six of Tom Angleberger's Star Wars origami books — a $47 value — for just $15. The Origami Yoda series is now available as a Humble Book Bundle from Humble Bundle, the organization that partners with digital content developers to raise money for charitable causes. The Origami Yoda bundle supports Doctors Without Borders and another, optional charity of the buyer's choice.
The first book in Angleberger's series, The Strange Case of Origami Yoda, centers on a 6th-grader named Dwight whose finger puppet, the titular Origami Yoda, is more popular than he is. Dwight's an oddball, as any of his classmates will tell you, but Origami Yoda is a pretty wise and awesome dude.
Humble Bundle offers buyers the unique opportunity to pay what they want for collections of video games, e-books, and audiobooks. Purchases generally have three tiers: what you get for paying anything, what you get for paying more than the average, and what you get for paying $15 or more. Humble Bundle also gives shoppers the option of selecting how much of their purchase price they want to allocate to publishers, charities, and the site itself. There are no limits to this, so if you want Doctors Without Borders — or the charity of your choice — to receive the full amount of your purchase, move that slider right on over, folks.
In the case of these Star Wars origami books, The Strange Case of Origami Yoda comes with every purchase. Buyers who pay more than the average — $9.25, at the time of this writing — receive Darth Paper Strikes Back, The Secret of the Fortune Wookiee, and The Surprise Attack of Jabba the Puppett. Those who pay $15 or more also receive Princess Labelmaker to the Rescue and Emperor Pickletine Rides the Bus. Unfortunately, Art2-D2's Guide to Folding and Doodling is not included.
The Origami Yoda Humble Books Bundle is available through February 9.
Image: Tristan Fewings/Getty Images