Gwynnie Bee Just Launched A Game-Changing App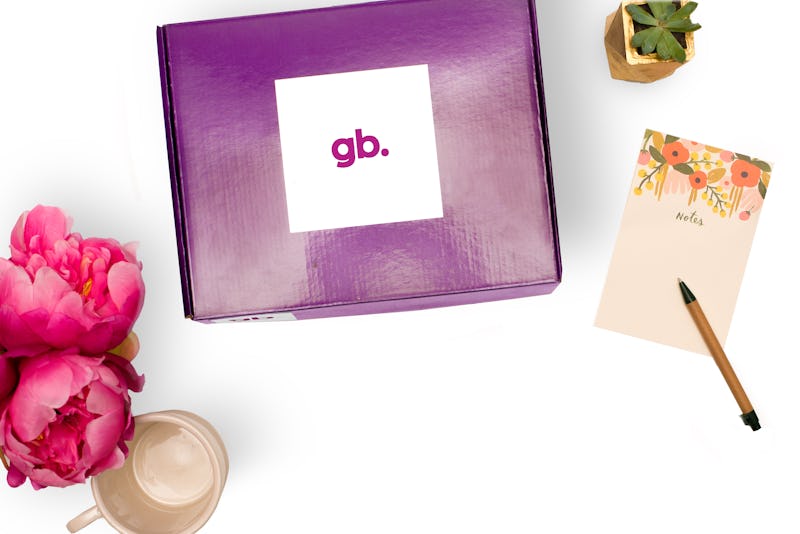 Clothing rental services aren't necessarily a new idea, but Gwynnie Bee has been changing the game throughout the last couple of years. Gwynnie Bee's plus size clothing rental services cater to sizes 10 through 32, and should be your best friend if you're a fashion-obsessed fat person. Instead of investing a lot of money into one garment that you'll wear to death, you can rent clothing and send it back whenever you're done with it. Or, if you truly love the piece, you can even purchase it from Gwynnie Bee for less than the retail price. And now the online rental store has launched a plus size clothing app as the cherry on top of a delicious fatshion cake.
Personally, I love nothing more than killing time on public transportation by online shopping, and through Gwynnie Bee, this hobby is likely to get a heck of a lot cheaper. The plus size clothing rental site is currently offering a 30-day free trial, so you can check out its services for yourself without having to fully commit. With over 2,000 styles and 150 designer brands, it seems pretty impossible that you won't find something you absolutely love. And with everything in app form now, browsing the site just got a whole lot easier for the plus size Millennial on the go.
The app is completely free to download, but a subscription is not (unless you're new to the store and decide to cash in on the free 30-day subscription, of course). According to its website, the plans start at $49 per month, which allows you to rent one item at a time, to $199 per month, which allows you to rent 10 items at a time.
Considering the cost of many plus size clothing lines and the existence of the fat tax in retail, the prices are reasonable for keeping your wardrobe up to date with current styles. Plus, look how cute the packaging is:
This subscription service takes things above and beyond for plus size people who want to stay fashionable on a budget. I'm a strong believer in avoiding outfit repetition, ever since Kate accused Lizzie of it in The Lizzie McGuire Movie. But managing that as a plus sizer, when so many of the clothes available to us seem twice as expensive as their straight size counterparts, can be costly.
Considering Gwynnie Bee also offers a free dry cleaning service when you return your items, this is truly the perfect lazy girl hack for staying fat and fashionable.
Images: Courtesy Gwynnie Bee