We're Trying To Hang Out With The 'OITNB' Cast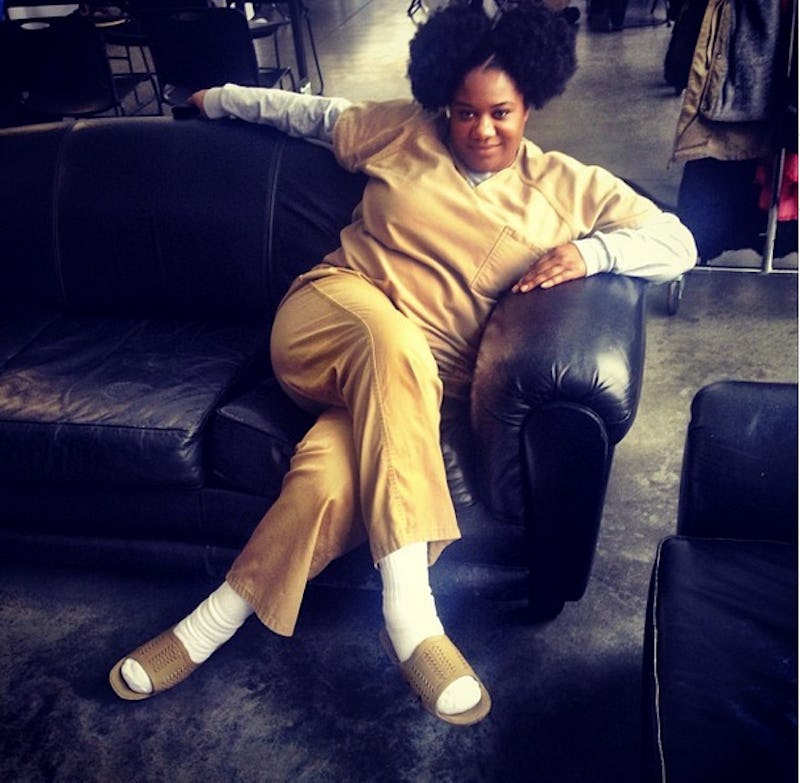 It's official — Netflix's Orange Is The New Black has the most fun cast and we just want to hang out with them. Not that we ever had any doubts, considering Laverne Cox has been unanimously named the coolest ever, but now there's actual video-proof. The cast that's known for loving a good selfie (Taylor Schilling's admitted that she and Danielle Brooks love looking at and taking pictures of themselves in mirrors) has an epic Instagram account that now houses two videos of the OITNB cast rollerskating in a conga line at its Season 2 wrap party. Yes, we just said "rollerskating" and "conga line" in the same sentence.
We're not surprised that they like to party and party hard — Natasha Lyonne, who plays Nicky on OITNB, told Gotham about Golden Globes night with her costars. "All of us were together at the Globes — me, Laura Prepon, and Uzo Aduba. The three of us went to support Taylor [Schilling], so we had a long night on the town." Where and how can we join their Party Animals Club so we can get invited to their everything they do?
We definitely don't need another reason to love them — they're the most adorable cast of friends ever, after all— and we certainly don't need another reason to count down to the Season 2 premiere that airs this spring, but here's Laverne Cox, Danielle Brooks, and the rest of the OITNB cast rollerskating, anyway:
And, in case you forgot, here's a fun selfie of Danielle Brooks and Uzo Aduba:
Images: OITNB/Instagram