'Big Brother' Continues to Come Under Fire for Slurs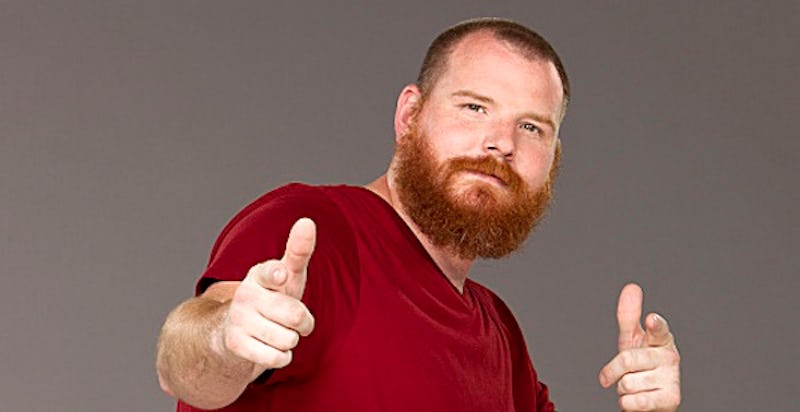 It's likely employers will think twice before letting its employees take three months off for a reality show. After several contestants on Big Brother 15 were caught on CBS's live feed unleashing derogatory terms, companies are firing back against their televised workers. Not only did Aaryn Gries get let go from her modeling agency after saying that one Asian-American contestant should "go make some rice" and GinaMarie Zimmerman fired for using the n-word, but Spencer Clawson's employer, Union Pacific Railroad, is distancing itself from the Big Brother contestant.
"The values represented by Spencer Clawson's comments during the Big Brother show do not at all align with Union Pacific's values. Mr. Clawson is on unpaid leave of absence while participating on Big Brother. Union Pacific does not condone his comments," said Union Pacific Railroad in a statement. "Union Pacific is acting in accordance with Collective Bargaining Agreement terms regarding Mr. Clawson."
On the live feeds, Clawson was heard using homophobic slurs and applauding Adolf Hitler's speaking skills. While CBS has mentioned in a statement that it does not condone the houseguests' words, Big Brother has yet to include any of the contestants' words in any of its broadcasts.
Image: CBS