How To Use Too Faced's Chocolate Bar Palette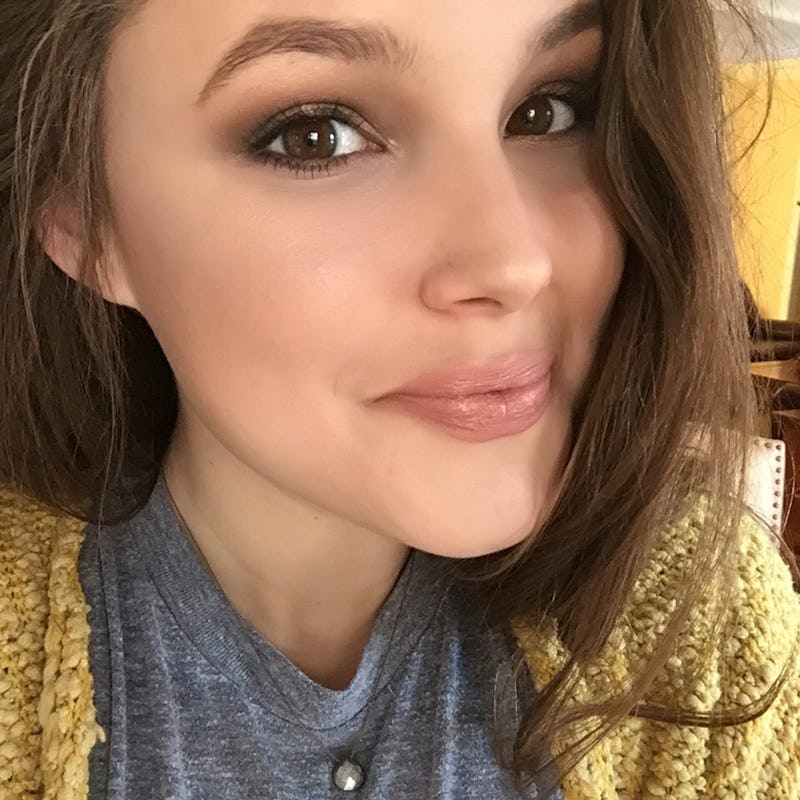 Of all my makeup palettes — from drugstore to high end — Too Faced's Chocolate Bar Eyeshadow Palette is my all-time favorite. If you have this deliciously sweet palette but aren't sure how to use Too Faced's Chocolate Bar Palette, I'm going to teach you three different looks that could not be easier to create.
I was gifted the Chocolate Bar this year, two years after it's release, and it quickly replaced numerous Urban Decay Naked Palettes I have been devoted to, including a handful of other eyeshadow sets I own. Why? The Chocolate Bar is a durable travel palette with a magnetic close, and contains 16 shadows (two of which are gorgeous highlight shades). It balances mattes and shimmers for a well-rounded, warm-toned palette that is great for everyday looks.
I always like to start my eyes with a primer (you can use concealer or even a light-handed foundation in a pinch) and then apply the matte White Chocolate shade to start as a base. From there, I slowly build a look usually starting with matte browns and graduating to the tricker colors and formulas, like the bright purple Candied Violet or golden Creme Brûlée. With the shimmer shades, I try to mist my brush with setting spray or just water to dampen it and increase the shadow pigment.
Too Faced Chocolate Bar Palette, $49, Sephora
Here are three of my go-to looks created with the Chocolate Bar Palette!
Soft Green
After applying White Chocolate, I start building up my crease color with the matte orange Salted Caramel. Oranges tend to make the eyes pop and compliment all other shades. After building the orange in the crease with windshield wiper motions, I dab a damp brush with Gilded Ganache and dab Creme Brûlée toward the crease. The key is to keep the shimmer and dark shades low on the low, so it doesn't look to dark and crazy. Ta da! A simple look for the office or brunch.
Too Faced Shadow Insurance, $20, Sephora
Cool Violet
A deep, romantic cool-toned purple look is one of my favorites. It's great for date night! I started it by still using White Chocolate as a base, and then putting Black Truffle Forest in a V shape at the lower corner of my eye and blending inward. Then, with a damp brush, I dab Candied Violet in the center of each lid. I take what's left over on the brush to blend out the whole eye, and then buff a dark matte like Cherry Cordial onto the lower lid.
Too Faced Teddy Bear Hair 5 Piece Brush Set, $65, Sephora
Earthy Red
This look is my absolute favorite, especially for green and brown eyes. I started a base with White Chocolate and then dabbed the matte red Cherry Cordial onto my eyes with short dots, and then blended the color across my whole lid until the color was even. Then with a damp brush I dab Amaretto in the center and toward the inner crease. You can dab a highlight or light shimmer shade in the crease, or keep it dark for a dramatic affect.
Candlelight Glow, $30, Sephora
Want more style tips? Check out the video below, and be sure to subscribe to Bustle's YouTube page for more hacks and tricks!