11 Hacks For Looking Like You Washed Your Face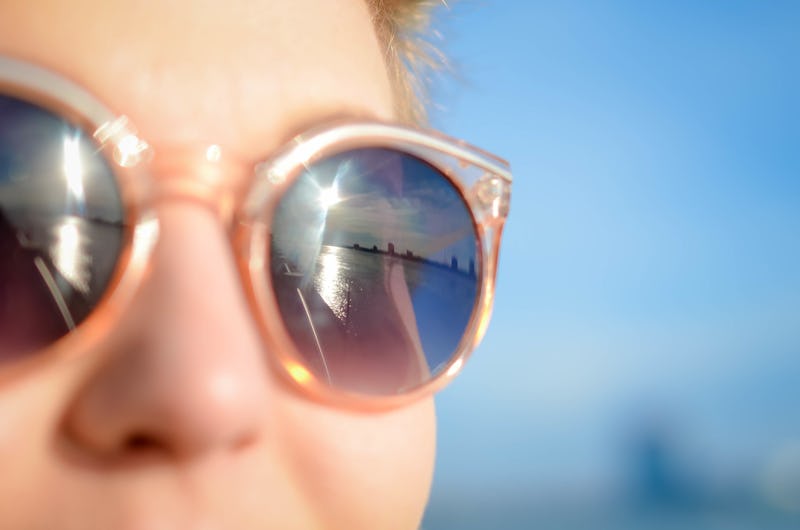 With spring break and musical festival season on the horizon, that means winter is almost behind us. But if your travel plans involve staying in a place where washing your face isn't exactly easy (I'm looking at you, camping in Yosemite), you won't want to miss these hacks for looking like you washed your face. That way, you can keep your glow no matter how grungy you feel.
As a country girl that is all about that camping life, I've definitely learned a thing or two about how to fake a shower when there is just not a good stream around. Fortunately, with a little planning ahead, you can find the best strategy for you to keep nice and clean no matter where you end up pitching a tent!
I learned this lesson the hard way camping in Yosemite two years ago and not really thinking about needing any extra water beyond bottles for drinking. Major. Oops. I can only go a day or two without my skin turning into a complete oil monster and, by day three of camping and hiking, the pimple struggle was getting real.
Learn from my mistakes and prep yourself for whatever spring adventures await you with these faux face washing hacks!
1. Makeup Removal Wipes
Purity Made Simple One-Step Facial Cleansing Cloths, $15, Check It Out
Perhaps the most obvious choice, makeup removing wipes are a super easy way to keep your skin feeling good.
2. Makeup Remover Pads
Exfoliating Pads, $9, Amazon
If your backpack is really tiny, pads might make a better choice than wipes to save space!
3. Micellar Water
Cleansing Micellar Water, $6, Amazon
Micellar water is a liquid composed of "micelles" that scrub away dirt and grime and is safe to use even if you have ultra-sensitive skin.
4. Coconut Oil
Kirkland Coconut Oil, $19, Amazon
Ah, coconut oil. I already use this 24/7 to remove eye makeup without makeup remover, but it's also safe to use all over your face.
5. Apple Cider Vinegar
Raw Apple Cider Vinegar, $5, Amazon
If your skin is generally pretty oily, wiping away residue with a little bit of apple cider vinegar will cut through the grime and keep your pores clean.
6. Olive Oil
Extra Virgin Olive Oil, $24, Amazon
Similar to coconut oil, olive oil makes another great alternative for getting that "just washed my face" glow without a drop of water.
7. Light Eye Shadow
Shimmer Wash Eye Shadow, $25, Check It Out
You can open your eyes and add a "cleansed brightness" to your look by popping a bit of light eye shadow right under your brow and in the inner corner of your eyes.
8. Steam
If you're camping and need to boil water for cooking, put your face over the water (at least a foot away so you don't burn yourself!) and soak in the steamy goodness before wiping your face off with a wash cloth. It'll be like treating yourself to Audrey Hepburn steam mask!
9. Illuminating Powder
Illuminating Powder Foundation, $28, Check It Out
For a quick pick-me-up to fake a refreshed glow, dust a little illuminating powder over your cheeks, nose, and forehead.
10. Water Mister
Mineral Spray, $18, Amazon
Extremely light and super useful, you can purchase a small can of pure Evian to spritz on your face when your skin needs legit hydration.
11. Skin Clearing Foundation
Acne Solutions Liquid Makeup, $28, Amazon
If you're in a pinch but need to smooth out your complexion, reach for a skin-clearing foundation that can help prevent any stubborn pimples from trying to emerge.
Want more style tips? Check out the video below, and be sure to subscribe to Bustle's YouTube page for more hacks and tricks!
Images: Sara Kauten/Unsplash; Courtesy of Brands