These Are The Celebrities Porn Stars Want To Make Sex Tapes With — VIDEO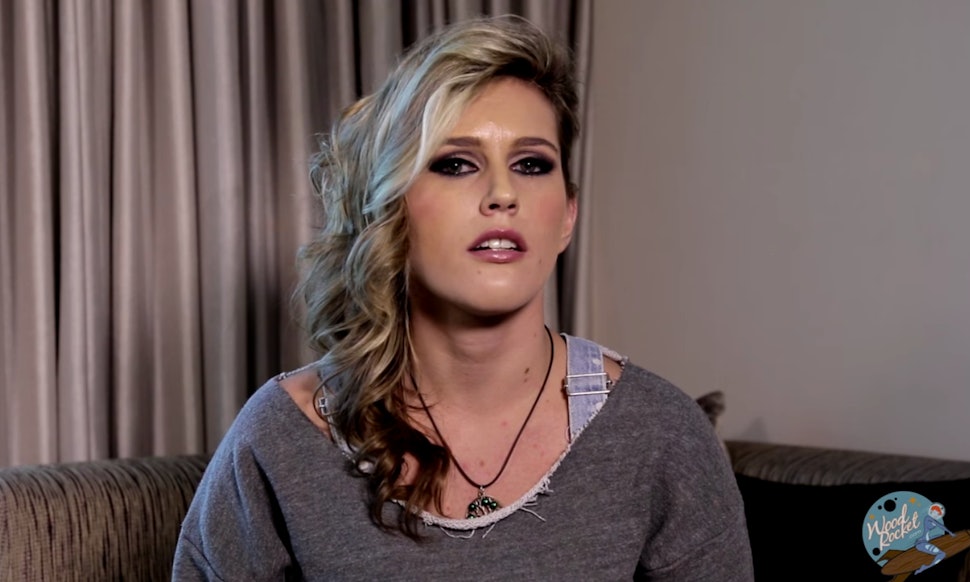 For a certain type of star, its de rigueur to have a celebrity sex tape. If you're a 90s kid, you probably remember the scandal surrounding Pamela Anderson and Tommy Lee's infamous video that featured the Motley Crue drummer doing stuff like steering a boat with his penis, while the Baywatch babe giggled and said the word "weenis" a lot. That was back when sex tapes were literally tapes, and not some link you'd click on PornHub. (Full disclosure: I own that VHS, and am not ashamed.)
Fast forward a few years, and Paris Hilton, Kim Kardashian, and Farah Abraham have all provided celebrity sex tapes to sate a titillated public. Given the excitement surrounding this particular porn genre, Wood Rocket asked female porn stars which living celeb they'd want to be in a XXX rated video with. Although plenty of heartthrob dudes come up in conversation, for once we have some gender variety (Uma Thurman, Angelina Jolie, Salma Hayek and "all the Victoria's Secret models" are name-dropped), because it's high time we have a queer celebrity sex tape. But the best answer might be Leah Gotti's, who requests Terminator-era Arnold Schwarzenegger. "I just want him to cum inside me and then say, 'I'll be back,'" she says. Indeed.
Wood Rocket on YouTube
Want more of Bustle's Sex and Relationships coverage? Check out our new podcast, I Want It That Way, which delves into the difficult and downright dirty parts of a relationship, and find more on our Soundcloud page.
Images: WoodRocket/YouTube