Help Fight Against Wrongful Convictions Of Youth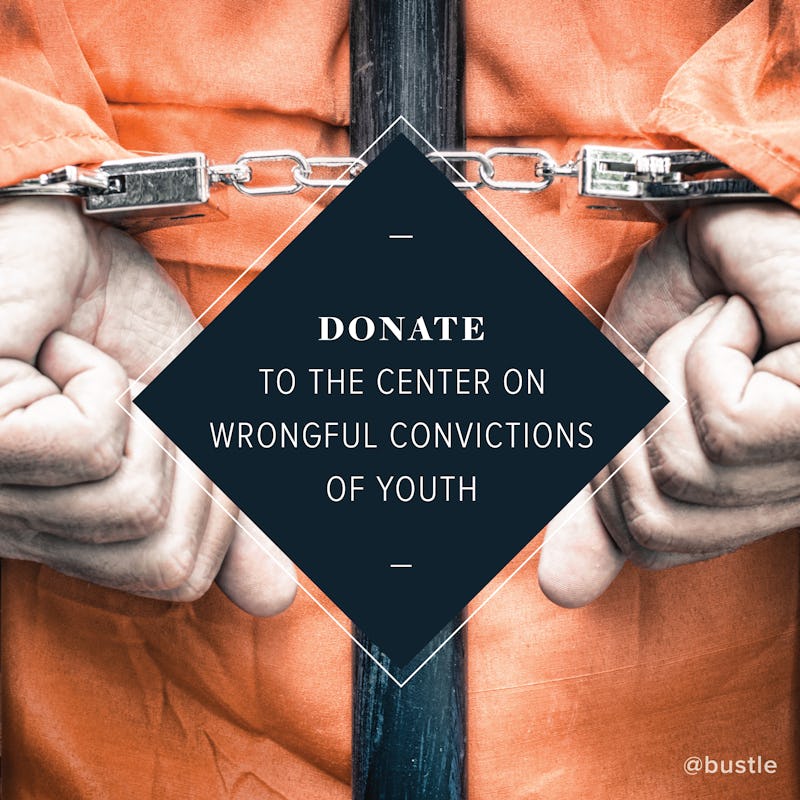 Fans of Netflix's insanely popular true crime documentary Making A Murderer — which focuses on the murder convictions of an uncle, Steven Avery, and nephew, Brendan Dassey, living in Manitowoc County, Wisconsin — have been completely transfixed by the central figures of the series but, even more so, by whether or not Brendan Dassey made a false confession to the police when he was 16 in 2006 — and whether Dassey did or did not, how false youth confessions happen at all.
Outside of the questions raised by Making a Murderer, many wonder: How common are false confessions? Is there a problem with police interrogation tactics? Why would innocent kids confess to crimes they didn't commit? (For the record, the Manitowoc County police department maintains that its interrogation tactics with Dassey were by the book.) With so many questions left up in the air, Bustle decided to contact Brendan Dassey's post-conviction lawyers at the Chicago-based Center on Wrongful Convictions of Youth (CWCY) to learn more about coerced confessions and wrongful convictions, see what Brendan Dassey is up to now, and find out how to actually help innocent boys and girls who may have been accused of or charged with crimes they didn't commit.
On Thursday, Feb. 4, Steven Drizin, co-founder of the CWCY, took over the Making A Murderer stream in the Bustle app to give readers an in-depth look at the psychology behind false confessions and updates on Dassey's case. While this is one excellent resource for fans to learn more, our top recommendation on how to help fight wrongful convictions and coerced confessions is to donate to the Center on Wrongful Convictions of Youth which you can do right here.
Here are highlights from the two-hour takeover special with Brendan Dassey's lawyers:
The CWCY Is Serious About Helping
According to Drizin, "the CWCY is the only innocence organization in the country focused specifically on wrongful convictions of youth and we have a broader mandate than many other innocence organizations."
Making A Murderer Hit A Nerve Because It's So Relatable
"So many of our letters come from mothers, teachers, counselors, psychologists and others who can't believe that police are allowed to interrogate children like Brendan that way," Drizin continues. "They are outraged."
It Can Happen To Anyone
"Juveniles are more vulnerable to the psychologically coercive tactics used by police," Drizin says. What's more? In most states it's actually legal for police to question a child outside the presence of a parent or lawyer. "Even when parents are present at their child's interrogation, the sad truth is that parents do not offer enough protection. What children need are lawyers, not just parents."
You Can Actually Make A Difference
The CWCY works on cases that have the potential to "reform the law in ways that will provide greater protections for youth who may be guilty," and that's why they need help. "Cases like Brendan's cost money and we'd like to continue to represent Brendan and other clients like him. If Bustle readers would like to make a donation to the CWCY, we'd certainly be grateful." Here's how you can donate to the CWCY.
Check out the Making A Murderer stream in the Bustle app to see the CWCY takeover in its entirety and get up-to-the-minute updates on Steven Avery and Brendan Dassey's cases.
Images: Mary Rabun/Bustle