How Long Until You Can Buy "Formation"?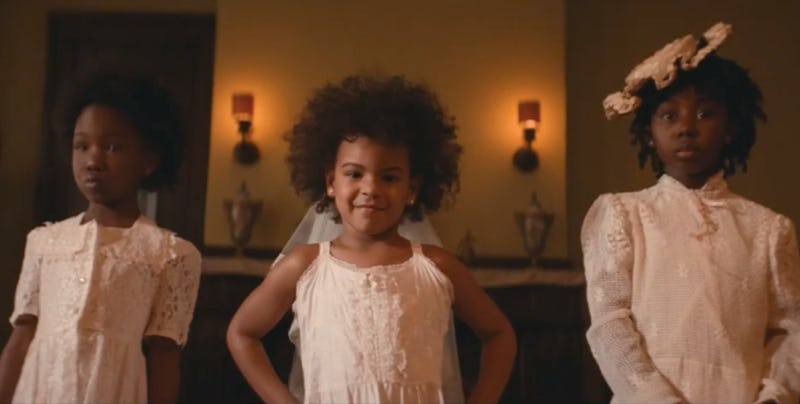 Who run the world? Beyoncé Knowles, apparently. I mean, most of us already knew that, but those of you who forgot were in for a rude awakening with the release of Beyoncé's new "Formation" music video. The single debuted with the video, and thus your love of one will feed into your love for the other. Leave it to the woman who started the trend of dropping surprise albums to drop a surprise music video the day before the Super Bowl, right when everyone was distracted by commercials and football. However, there's kind of a huge problem with the song. If you're wondering if "Formation" is on iTunes, then I'm sorry to say that you're about to be very disappointed. Not only is the song not on Spotify, but it doesn't appear to have made its way to iTunes... yet.
Even the music video for the Beyoncé song is unlisted, as if Beyoncé is trying to make sure that as many people are surprised by this as possible. Which, yes, did kind of happen, but also, no, because it's on TIDAL and also all over the Internet by now. However, if you're hoping to get the song for your very own right away, you're going to have to learn this thing called patience. There can be no doubt that "Formation" will be on Spotify and on iTunes eventually, but "eventually" doesn't mean "right now."
It seems most likely to me that you'll be able to buy "Formation" by Super Bowl Sunday at the latest, because Beyoncé will be performing during half-time alongside official performer Coldplay and also Bruno Mars. Whether "Formation" is the only new song she'll be performing, or just one of many new songs we can look forward to from the pop star, still remains to be seen. However, none of that matters at all, because there's a new Beyoncé song and music video. In the time you can't buy it, you may as well watch it over and over again.
Image: Beyoncé/YouTube