This Is The Familiar Voice In Bey's "Formation"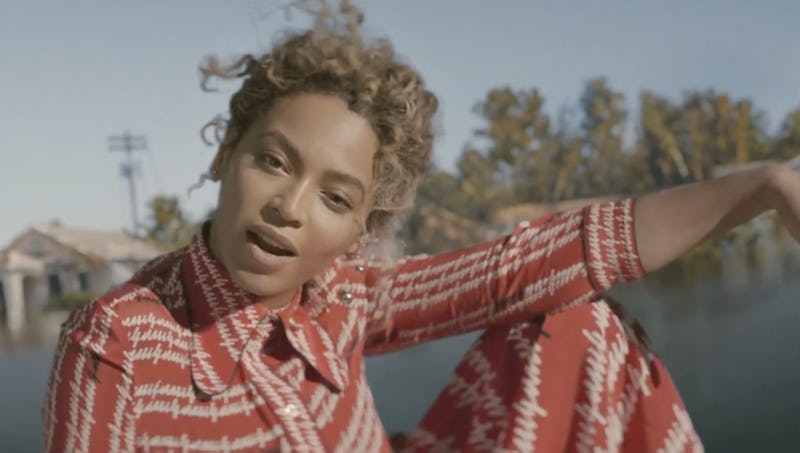 Take this as definitive proof: The queen never left. On Saturday, Beyoncé dropped a new song and music video called "Formation" without any warning, and, no surprise, it's absolutely amazing. Filled with gorgeous, politically charged imagery, deep lyrics, and Beyoncé absolutely slaying, both the song and video are definitely worth a few... well, million listens. One question worth asking after you've gathered your bearings and can actually think again, though: Whose voice is on the intro of Beyoncé's "Formation"? You know — the one that clearly isn't Beyoncé, saying, "What happened after New Orleans?" It might be vaguely familiar to some, but still, it's a bit difficult to place — so, who is it?
Well, if the voice sounded vaguely familiar to you, there's a reason for that: You've likely seen at least one video featuring social media star Anthony Barre — or, as he was better known by his social media celebrity name, Messy Mya. The specific quote is actually from a video that Messy Mya appeared in back in 2010, in which he says in the beginning: "The subject I wanna talk about today is what happened after New Orleans?" The video has over 1.6 million views on YouTube to this day, and remains his most popular clip.
Messy Mya was a local celebrity of sorts in New Orleans, so it makes sense that his voice would be included in Bey's video — the whole thing was shot in New Orleans, and it seems to be very much an ode to the city. But, also, it might go deeper than that: The lyrics (as well as much of the imagery — like the "stop shooting us" graffiti) are particularly politically charged in the video. The case of Messy Mya was a part of the conversation Bey is bringing light to only a few years ago: In 2010, as the Times-Picayune reported, he was gunned down and killed as he was leaving his girlfriend's baby shower in New Orleans' 7th Ward. Years later, the details surrounding who the gunman actually was aren't clear. By including Messy Mya's voice from one of his most popular clips in the video, Bey could be trying to send a clear message that the violence in New Orleans — and across the world — needs to stop.
It would make sense — after all, Bey has never been one to stray away from making strong statements, and this is one that needs to be heard.
If you haven't yet, check out Bey's new video and song below.
Image: Beyoncé/YouTube