Here's Where To Get Beyonce's Newest Track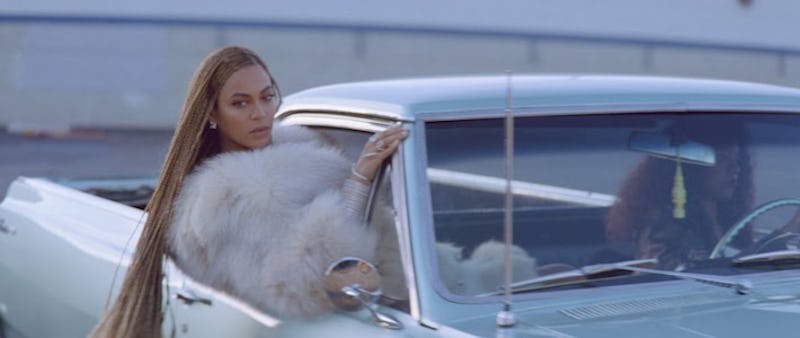 If you know what's good for you, then there's a strong chance that as soon as you saw the video for Beyoncé's new surprise single "Formation," you knew you had to add to your Queen Bey collection and/or shrine. But where to find such a download? Is "Formation" only available on TIDAL? Sadly, the answer to that, at least for now, is yes: not even Spotify or iTunes has the track yet. Until further notice, the new song is totally exclusive to TIDAL.
For those who've been living in a South Pole bunker in which the beautiful light of Beyoncé has somehow not managed to shine through the cracks, TIDAL is the the first ever artist-owned, global music platform, started by Jay-Z and co-owned by several artists including: Alicia Keys, Win Butler and Regine Chassagne of Arcade Fire, Calvin Harris, Chris Martin, Daft Punk, Deadmau5, Jack White, Jason Aldean, J. Cole, Kanye West, Madonna, Nicki Minaj, Rihanna, Usher, and of course, Queen Bey. The website features exclusive music, videos, tickets, and merchandise as well as specific playlists; as it states, it's an all-inclusive experience, albeit one that costs either $9.99 or $19.99 a month depending on what tier experience you chose.
And right now, it's the only place to get "Formation." Beyoncé is being super secretive and exclusive about this content, and even the Youtube video for the song is unlisted. It's a smart move, as I, for one, am now way more interested in downloading TIDAL than ever before. Like always, the Queen is making her club seem like the coolest one to be in.
Images: Beyoncé/YouTube