Predicting The Next 'Bachelorette' By Elimination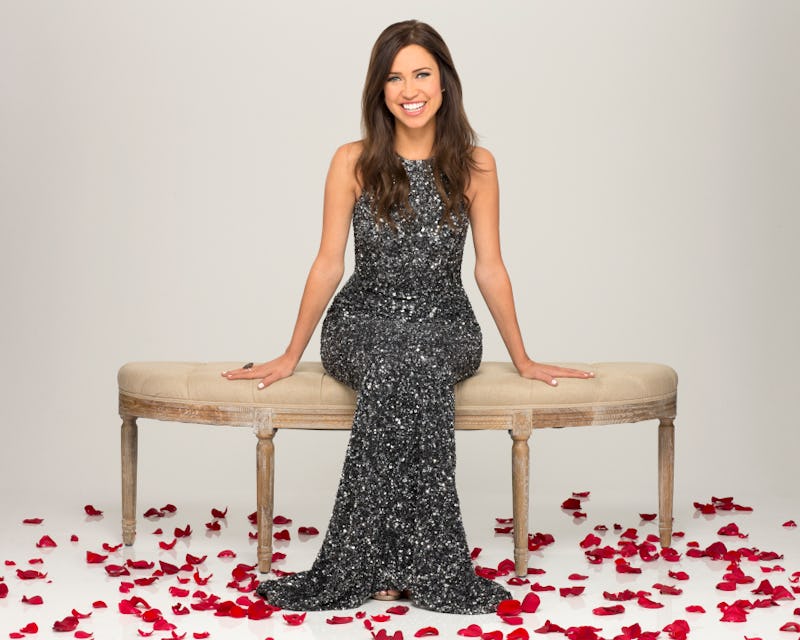 As someone who hates curveballs, one of the things I love most about The Bachelor is that it's a show that doesn't deviate much from its routine. Every season, there are always roses, cocktail parties, and Chris Harrison as the glue that holds the whole thing together. There will always be one-on-one dates, group dates, and plenty of tears and drama (the best part, TBH). And when it comes to how the Bachelorette is chosen? She's usually picked from the pool of contestants from the most recent season of The Bachelor. If ABC decides to keep tradition alive, that will happen this spring, too, which means we've probably already met the show's next leading lady.
But the requirement of having competed on The Bachelor might not be the only factor that goes into choosing a Bachelorette — it might actually have to do with when she gets eliminated. After all, someone who's sent home on night one after the limo arrivals probably wouldn't make a very good one, because fans didn't get much of a chance to get to know her. The longer a woman stays on the show, the more opportunity we have to love her and become invested in her romantic future, and that's absolutely essential to ensure people will tune in to watch her on her own season. But what if the time of their elimination directly corresponds to whether or not someone can become a Bachelorette?
There's only one way to know for sure: Go back through Bachelor history.
Out of every Bachelorette there has ever been — and so far, there are 11 of them — only two of them have actually been previous winners: Jen Schefft and Emily Maynard, and they both appeared in seasons filmed long after their initial appearances on The Bachelor. Two others were the runners up, but the majority of past Bachelorettes have finished third, whether it was because at that point, they quit (like Andi Dorfman) or happened to be the one who got cut after Fantasy Suite dates when the Bachelor chose his final two (like Kaitlyn Bristowe).
In fact, five out of the 11 Bachelorettes were in third place, so it seems totally likely that the pattern will continue. If it does, whoever Ben decides to send home before the final rose ceremony will probably be the lady we get to root for this summer, so keep your fingers crossed if you're hoping a certain someone gets the job. If not? Strange things happen in Bachelor Nation all the time, so there's always that chance ABC will decide to totally surprise us, like they did last year with the double Bachelorettes.
But from what I know about Ben's ladies so far, there are a lot of women who would make awesome, intriguing Bachelorettes. ABC has a tough decision ahead of them!
Image: Craig Sjodin/ABC, Giphy