Your Romantic Valentine's Day Playlist Is Here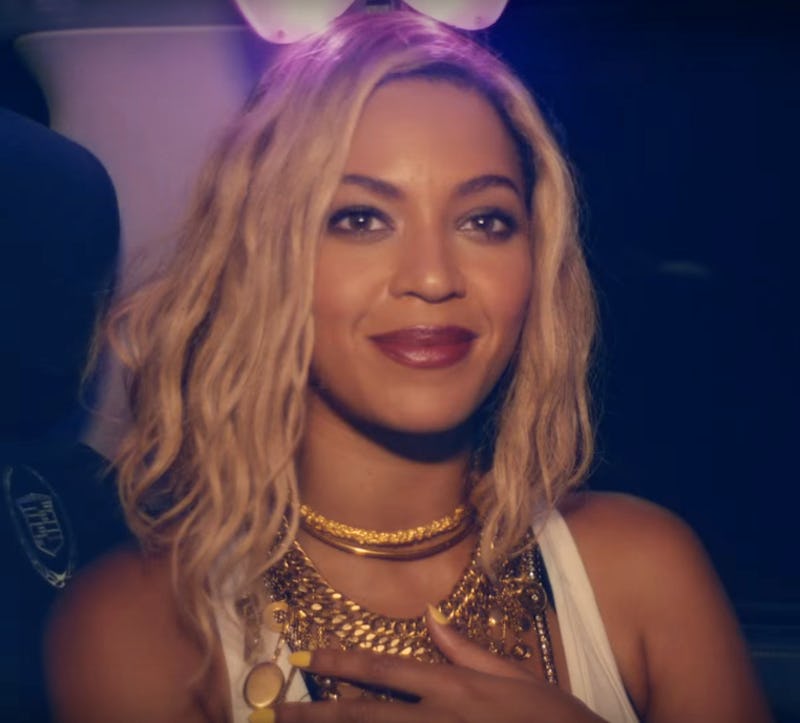 Calling all lovebirds: February 14, aka Valentine's Day, is just around the corner. In my experience, people tend to prepare for the heart-filled holiday by doing one of three things: freaking out because they adore it, freaking out because they despise it, or remaining totally calm because they don't care about it either way. If you're someone who loves love and looks forward to wearing festive red clothing and hitting up Fannie May every year (regardless of whether or not you're seeing someone special), chances are you're in need of a 2016 Valentine's Day playlist. Luckily for you, I've put together a bunch of romantic Valentine's Day songs that are practically guaranteed to put you in a lovin' frame of mind.
Whether you're looking to set the mood before you head out on the town with your sweetie, or you're looking to set the mood before you settle in for an evening of scarfing down pizza and chocolate while watching rom-coms on Netflix by yourself... great music is a must! (Contrary to popular belief, you don't need a boyfriend or a girlfriend in order to have a kick-ass Valentine's Day.) Check out my swoon-worthy Valentine's Day playlist below, featuring songs from Beyoncé, Taylor Swift, Carly Rae Jepsen, Maroon 5, Katy Perry, and more.
Fleur East, "More and More"
So cute.
Charlie Puth, "One Call Away"
Charlie Puth's debut album, Nine Track Mind, is full of love songs.
Carly Rae Jepsen, "Favourite Color"
Swoon.
Beyoncé, "XO"
One of my favorite Beyoncé tracks.
Echosmith, "Bright"
A delightful ballad.
Maroon 5, "Love Somebody"
Aw, Maroon 5 frontman Adam Levine is a sensitive fella.
Mariah Carey, "#Beautiful" (feat. Miguel)
Who knew a song with a hashtag in its title could be so good?
Becky G, "Shower"
<3<3<3
Taylor Swift, "You Are In Love"
Sarah Close's "Your Are In Love" cover (above) is perfect. Be sure to show her some love on Facebook and/or YouTube!
Alexis Jordan, "Happiness"
No Valentine's Day playlist is complete without a little dance music.
Rachel Platten, "Speechless"
Rachel Platten's debut album, Wildfire, is definitely worth your time.
Ciara, "Kiss & Tell"
What a jam.
Betty Who, "All of You"
(OK, so we needed just a little more dance music.)
Kesha, "Only Wanna Dance With You"
This one always gets me.
Leona Lewis, "Stop the Clocks"
A seriously underrated Leona Lewis track.
Years & Years, "Shine"
"Can you see me? I'm shining / And it's you that I've been waiting to find..."
Katy Perry, "Double Rainbow"
Don't let the silly title fool you: "Double Rainbow" is a wonderful ballad.
Paramore, "Still Into You"
Sing it, Hayley Williams!
Muse, "Neutron Star Collision (Love Is Forever)"
By far the best song associated with the Twilight movies.
Ryn Weaver, "Free"
"I'm slippin' up under my feet / Hallelujah, I believe / Hear my heart beat major keys / Nothin' competes when love is free..."
Adam Sandler, "Grow Old With You" (from The Wedding Singer)
I mean, c'mon. It's ridiculously adorable.
Image: beyonceVEVO/YouTube