7 Natural Ways To Get Highlights Before Your Sprin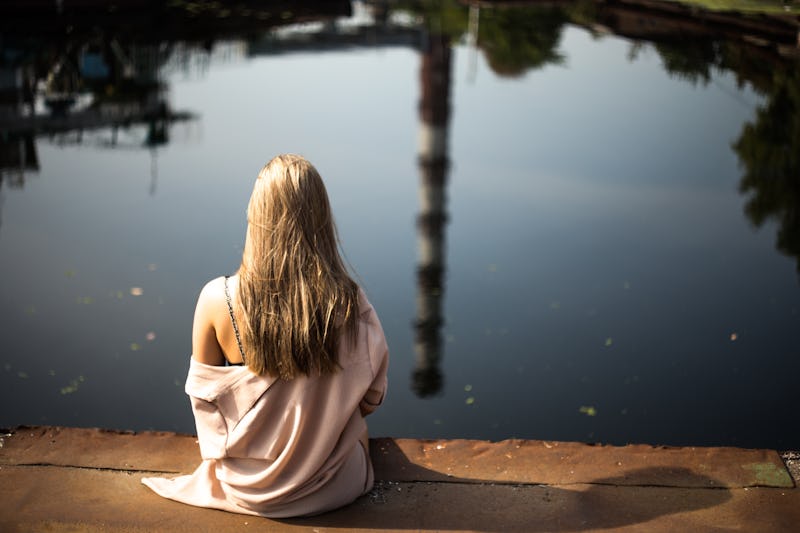 Even though it's cold AF right now, warm weather really isn't that far away and it's totally reasonable to have spring break on your mind. If you're wanting to fake a little bit of sun-kissed hair action before you hit up your vacation destination, these natural ways to get highlights before spring break will do just that. Channel your inner DIY master and make it happen!
I first started playing around with DIY lighteners when I was in fifth grade. My dad happened to work in the beauty industry, and was always bringing home funky products for my sister and I to test out. I generally had good results, but sometimes things ended up coming out pretty funny and I remember ending up with red instead of blonde hair once. To say the least, it was a bit of a surprise.
To make sure you're going to get the lighter hue you're after, always do a "strand test" with a small strip of hair on the bottom of your head with the method you're trying. That way, if you hate the result, you've only got one teeny piece of hair that potentially turns an unwanted shade instead of your entire head.
Every strategy below is simple, affordable, and 100 percent natural so you don't have to stress about any scary chemicals on your head. Good luck!
1. Lemon Lightener Spritz
PopSugar broke down an awesome and simple recipe for highlighting. You'll need lemons, chamomile tea, olive oil, and a spray bottle to make the lightener effective.
2. Honey
Bustle writer Annie Crawford shared a brilliant strategy for natural highlights involving honey, water, and a shower cap. You just coat your head in the mixture, pop the shower cap on, and let the honey do its lightening magic for an hour. Sweet.
3. Baking Soda Paste
You can make a paste with baking soda and water that will lighten up your hair. Coat the strands you want highlighted, leave for twenty to thirty minutes, and rinse.
4. Apple Cider Vinegar
Mix about a 1/4 cup of apple cider vinegar with a cup of water and pour the mixture over the hair you want lightened. Leave in for twenty minutes and rinse.
5. Cinnamon
Best for brunettes, mixing together a tablespoon each of cinnamon, honey, and lemon juice and then leaving on strands for an hour before rinsing will bring your hue up a bit.
6. Chamomile
A strategy that smells like herbal bliss, you'll need to brew a very strong cup of herbal tea, let it cool completely, and then spritz over your strands and let air dry.
7. Vodka
According to PopSugar, mixing together one part vodka with two parts seltzer water and spritzing it over the hair you want to lighten will create subtle and natural highlights once you step into the sun and let it dry. Sadly, drinking the vodka isn't part of the instructions, but I won't stop you!
Want more style tips? Check out the video below, and be sure to subscribe to Bustle's YouTube page for more hacks and tricks!
Images: Angelina Livin/Unsplash; Andrew Comings, beepollenhub, Karen Lee, Andy Roberts, trophygeek, derya, Karola Riegler/Flickr