18 Unique Ways To Use Miso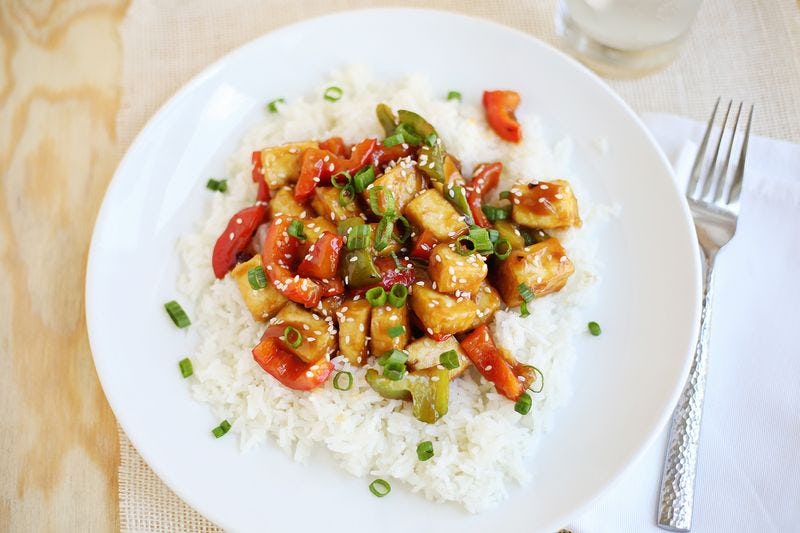 Miso is one of those foods that's most often reserved for making broth, or is wholly ignored. And while you can't argue that the soybean-based paste doesn't make an amazing bowl of ramen, it also has a whole lot more potential than that — so it's about time we look into some more uniqu miso recipes. Even if you think you're not a fan of the food, there's a good chance you just haven't given it a real try.
A Japanese staple, ramen is a key ingredient in many healthy soup recipes, and miso is often lauded for making ramen better. And in addition to being delicious, with a salty umami taste and smooth, creamy consistency, miso has many healing benefits as well. The fermented food is a great source of iron, potassium, and B vitamins. Plus, it can help lower your cholesterol, so this is one staple that should really make it into everyone's diets.
If you don't have much experience with miso, it can be a little intimidating, but these 18 recipes prove that the paste is a whole lot more versatile than you might have been led to believe. From cozy pasta dishes to hearty vegetable bowls, these meals will ensure you get your miso fix in the best ways possible.
1. Garlic And Miso Green Beans
Skip the green bean casserole. A Beautiful Mess' healthier take on this vegetable emulates your favorite takeout.
2. Miso White Chocolate Chip Cookies
The thought of miso in cookies might scare you, but trust A Cozy Kitchen on this one: white miso adds a nuttiness to these salty-sweet cookies.
3. Creamy Miso Chicken Pasta
Add this simple pasta dish by Steamy Kitchen to your weeknight menu. The salty and buttery taste of miso combines with butter and yogurt for a super creamy sauce.
4. Roasted Carrot and Potato, Lentils, And Miso-Parsley Sauce
A bowl of roasted root veggies and lentils is anything but boring thanks to Cookie and Kate's green sauce. Parsley and lemon add some brightness to miso's creamy consistency.
5. Miso Browned Butter And Brie Pasta With Roasted Beets
Brie is what makes this pasta dinner a majorly indulgent meal, but it's the miso that adds a subtlety that pulls all the ingredients together. Half Baked Harvest has created a winning dish.
6. Chickpea Lemon-Miso Noodle Soup
If seaweed's not your thing, Love and Lemons reimagines miso soup in a homey way. Consider this your new get-well-soon recipe.
7. Tomato Barley Risotto
The secret to Oh She Glows' easy-to-make vegan risotto? Miso, of course!
8. Miso Potato Salad With Yellow Wax Beans
You don't need to totally load up on mayo to create the perfect potato salad. Miso, olive oil, and some whole milk yogurt give The Kitchn's version the right creamy consistency.
9. Miso Toast Sliders And Soft Boiled Egg
If you thought miso had no place on the brunch table, I Am A Food Blog will prove you wrong with what may be the best toast ever.
10. Honey-Miso Stir-Fry
A thick, sweet sauce makes this stir-fry really special. A Beautiful Mess adds in miso for an umami flavor.
11. Miso-Glazed Squash Spring Rolls
Instead of just roasting a delicata squash to make spring rolls, A Cozy Kitchen coats it in a mixture of miso and water first for a more complex flavor.
12. Miso Mashed Potatoes
It turns out heavy cream and butter may not be the only secret to the best mashed potatoes ever. Steamy Kitchen's mashed potatoes are savory enough without gravy.
13. Eggplant Spaghetti With Miso Brown Butter Sauce
Skip the tomato sauce for a night. Cookie and Kate uses miso to create a comforting, parmesan-filled pasta dinner.
14. Cheesy Miso Caramelized Corn And Pineapple Dip
If anything's apparent by now, it's that miso and cheese are a match made in culinary heaven. Half Baked Harvest combines savory and sweet in this caramelized dip.
15. Miso-Maple Sweet Potato Tacos
Who says taco night can't have a little umami flair? Love and Lemons' tacos are far from traditional, but they make a zesty Asian-fusion dish.
16. Chickpea Miso Gravy Bowl
A bowl of tangy portobello mushrooms, quinoa, and sweet potato tastes super comforting thanks to Oh She Glows' vegan miso-based sauce.
17. Miso Citrus Salad Dressing
You now have no excuse not to make your own salad dressing, thanks to The Kitchn's two-ingredient recipe.
18. Miso Hummus With Crispy Onion Furikake
It makes sense that smooth miso would result in the creamiest hummus ever. I Am A Food Blog tops it off with some satisfyingly salty furikake.
For more ideas, check out Bustle on YouTube.
Images: A Beautiful Mess (3); A Cozy Kitchen (2); Steamy Kitchen (2); Cookie and Kate (2); Half Baked Harvest (2); Love and Lemons (2); Oh She Glows (2); The Kitchn (2); I Am A Food Blog (2)