When Will Zac Posen X MAC Be Available To Shop?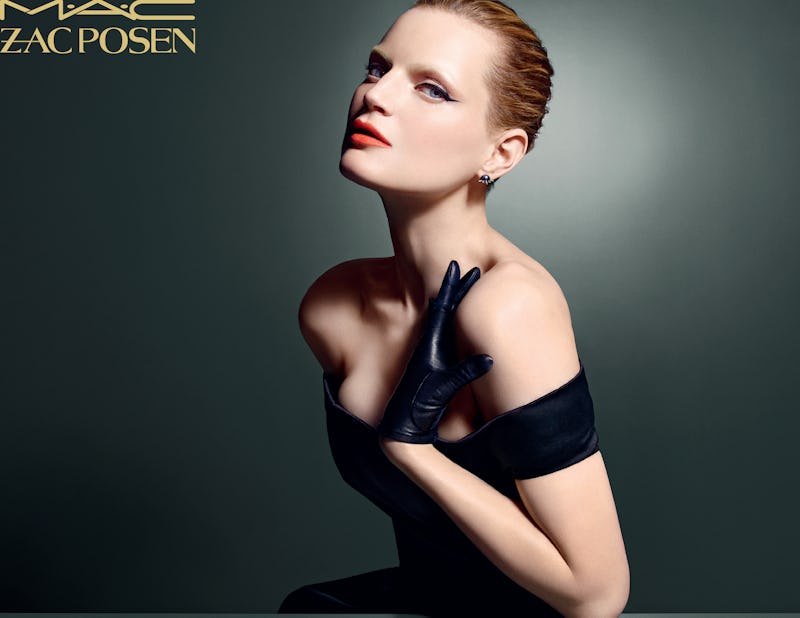 When a designer known for making ultra luxe and feminine garments turns to makeup, you're going to want to be part of whatever it is he's creating. Zac Posen has teamed with MAC Cosmetics to bring us some color palettes and more. OK, so you're sold already, right? But, when is Zac Posen x MAC Cosmetics available to shop? Well, thankfully, you're not going to have to wait long to snag the line.
The products will be available online starting February 24th and in stores from February 25-March 24th. So, if you weren't planning on treating yourself to a little gift this Valentine's Day, go ahead and shop something fabulous just 10 days after. You deserve it, girl. I don't know about you, but I can find any excuse to go shopping, and the fact that Posen has partnered with MAC is definitely a splurge-worthy occasion, if you ask me.
The line contains everything from lipsticks to makeup brushes, so there's a little something for everyone — no matter what you're missing from your makeup bag currently (if anything!). It can't hurt to have back-ups, you know? Go ahead and stock up on everything Zac Posen x MAC has to offer because if this makeup is anything like his clothing, you're going to want to wear it all of the time.
I'll take one of everything, please.
1. Eye Palette
These shimmering shades are just the kind of thing I need. A little extra sparkle is always fun, you know?
2. Buffer Brush
A stylish brush to suit all of your blending needs? Count me in.
3. Berry Lipstick
A berry hue is quite fitting for a ladylike lip look.
4. Eye Liner
This fine tip liner will help you get the perfect cat eye each and every time.
5. Finishing Powder
You'll practically be runway ready with a little dusting of this to finish your look.
You'll own this fab makeup line soon enough.
Thank goodness for that!
Images: Courtesy MAC Cosmetics (7); Giphy (1)