Avalon Is 'Idol's Season 15 Cool Girl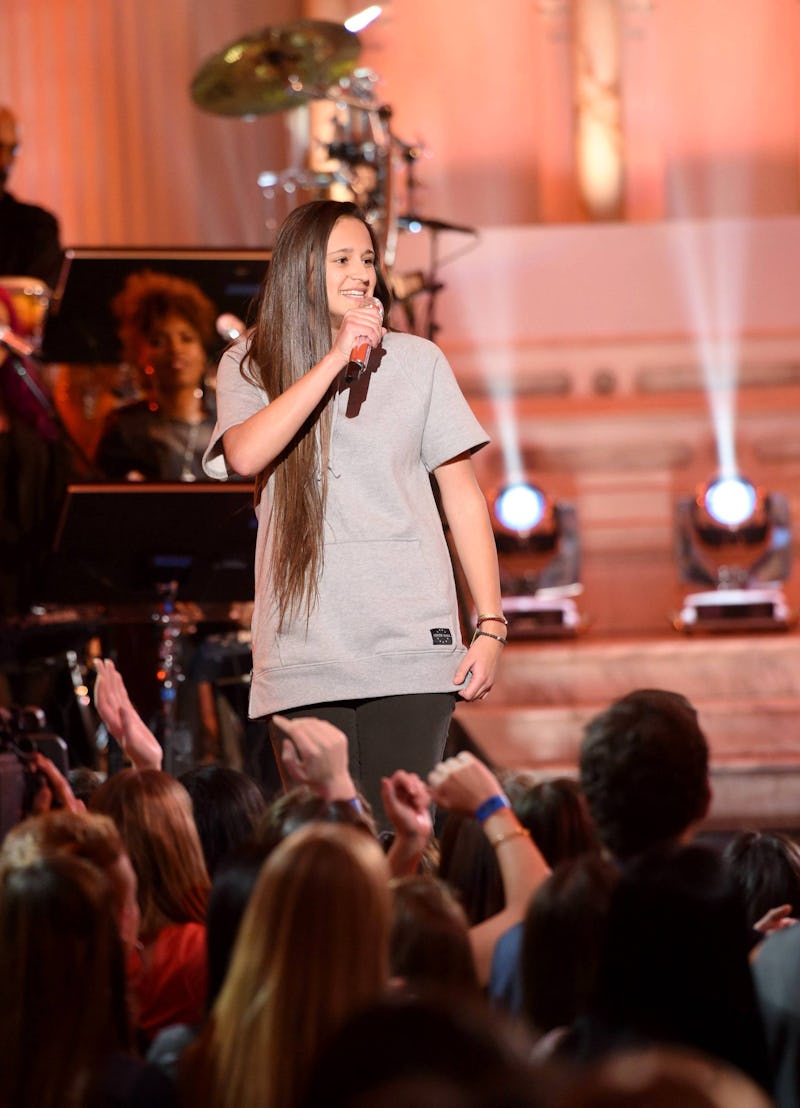 It's pretty rare to see a contestant on a singing competition who is 100% themselves all the time. That's what makes American Idol' s Avalon Young so special. Young hit the Top 24 stage in a hoodie, sneakers and no makeup. For any other female in this competition, that would be unthinkable. But to Young, she couldn't imagine performing any other way. Her performance of Justin Bieber's "Love Yourself" was chill and down-to-earth, the complete opposite of the rest of her competition's showcase performances. Will this strategy pay off for her in the long run? Something tells me the answer is yes.
Young has been a fan favorite since her first audition. She's a refreshing contrast to the over-the-top and heavily made up contestants we're used to seeing on the Idol stage. The 21-year-old knows who she is and doesn't put on an act for the camera. This makes her extremely relatable, which will be an asset to her in this competition.
On top of Young's cool girl persona is an amazing voice. While "Love Yourself" wasn't a risky or big song choice for her, it was fun and easy to listen to. The best part was that she truly performed it. The easy lyrics allowed Young to use her acting skills to perform the lyrics. It also gave her room to interact with the audience. Of all the performances tonight, Young's was the most telling of how she would fare in a live concert setting. And she would totally rock it. Even though she's not showy, her persona is truly captivating and, when it comes to branding yourself as an artist, that's what people love the most. There's no doubt we'll be seeing Young in the Top 10, and long after that.
Image: Michael Becker/FOX