Amanda Might Be The Next 'Bachelorette'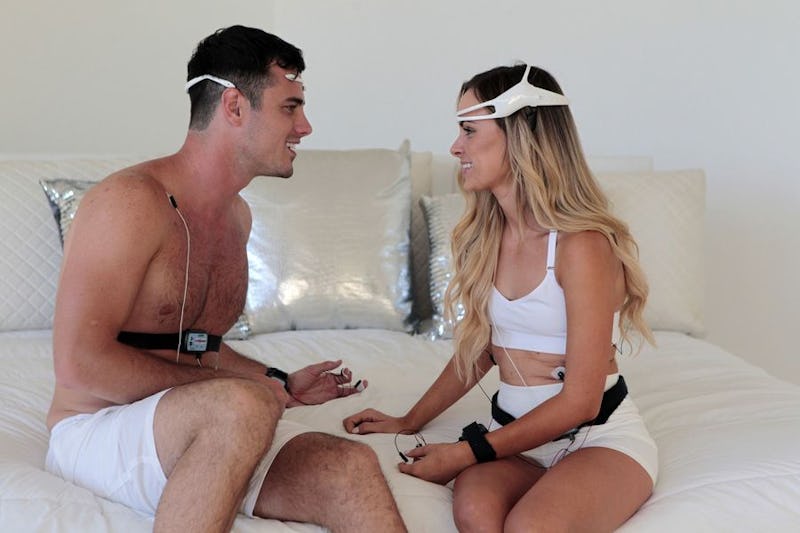 It's a sad but true fact: This season of The Bachelor is going to start winding down soon. It's hard to believe, but Ben Higgins is already down to six women, a huge difference from the 28 he started with back in January when the season premiered. Before you know it, he'll be going on hometown dates, then fantasy suites... and then he'll be handing out that final rose — something that, according to the most recent promos, looks like a pretty dramatic event. But there's something else that's just as important as figuring out who Ben will (hopefully) marry after the show, and the decision will probably be made soon: Who will ABC's next leading lady be? And since I've fallen in love with her this season, I can't help but wonder if Amanda Stanton will be the next Bachelorette .
Of course, this season has given ABC a lot of really good options to choose from. I love so many of the remaining women, and if ABC really wants to make good on their promise to bring diversity to the show ASAP, I think Jubilee Sharpe would make an awesome choice. But if they decide to go another direction, I also think that Amanda would be a really interesting lead to watch, and after what I've seen this season, I definitely think it's possible.
So far, all the odds are in her favor. She's made it really far in the competition, which is essential for becoming the Bachelorette if you consider ABC's track record. Almost every Bachelorette has made it to the final rounds of The Bachelor without winning. And about that? Although Ben and Amanda definitely have some chemistry, I'm not sure that his connection with her is as strong as the ones he's made with the other women, like Lauren Bushnell and JoJo Fletcher. Unless their relationship seriously ramps up in the next few weeks, I don't see him proposing to her when everything is said and done.
And even though Ben is an awesome guy, not being chosen by him could be the best thing for her, especially if it leads to her ascending the Bachelorette throne. She's gorgeous, likable, and she's so deserving of love. And while some may think that the mom factor could make her less desirable — Olivia, I'm talking to you and your unnecessary Teen Mom comment — I think it makes it that much easier to root for her. After all, The Bachelorette has featured moms before, like Emily Maynard, so Amanda wouldn't be the first to go on the show looking for not only a husband but a father figure for her kids, too.
We've got awhile to go before the final decision is announced, though — it'll happen during the After The Final Rose special next month, if we're lucky. But I'm keeping my fingers crossed that this won't be the last we see of Amanda. She's gotta be the next Bachelorette. Or at least bring her back to paradise this summer!
Image: Rick Rowell/ABC