Songs to Play When You're Sad, Based On Your Sign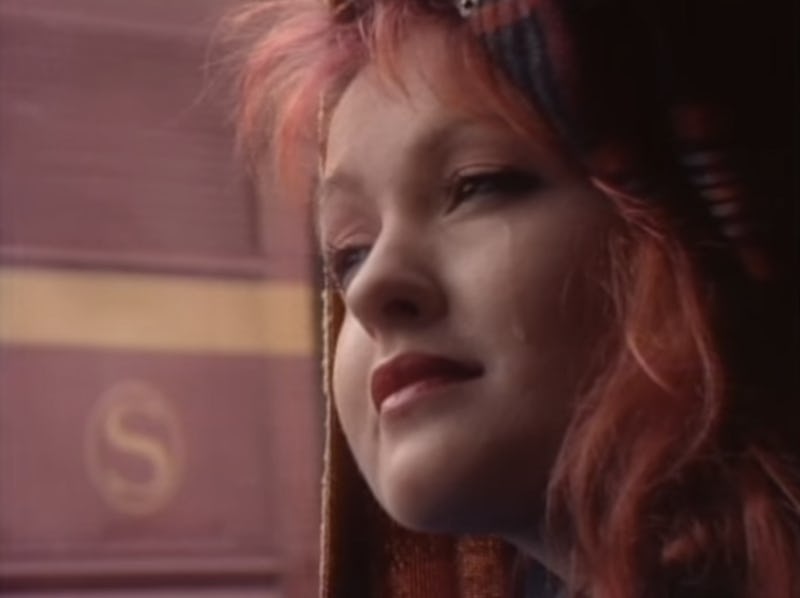 It happens to all of us. You get in a fight with your best friend, something disappointing happens at work, the love interest you've been flirting with for weeks suddenly shows up with someone else on their arm. Bad days happen. And if you love to solve all of your emotional problems with music, there are a number of really good songs to play when you're having a terrible day. But do those songs change depending on your astrological sign? You bet! With such wildly different personalities and characteristics across the signs, when you're having one of those bummed-out, no-good days, it might be useful to to choose the sad songs to play based on your astrological sign.
Astrologically speaking, what I need as a Scorpio when I'm feeling down in the dumps is something completely different than what a Virgo might need. We're pretty much opposite zodiac signs, so the lyrics and moods that appeal to me might be totally lost on a Virgo. And trust me; as a girl who has made more sad playlists in her life than she cares to admit, I know that finding the right song for the right moment is key.
So stop wasting your time with music streaming services and old albums you haven't listened to in 10 years. These are the perfect sad songs to play when you're bummed, based on your zodiac sign.
1. Aries: "Black" By Pearl Jam
For the most determined and demanding sign of the stars, you're going to need something fierce to get you through your rough day, and "Black" by Pearl Jam will help in that department. Because why can't that person be in a sun in your sky? Why? WHY?!
2. Taurus: "Brick" By Ben Folds Five
As a Taurus, you're often the strength, the security, and the rock everyone can lean on. So "Brick" by Ben Folds Five will definitely set the mood when you're sick of being that patient person for everyone else.
3. Gemini: "With Or Without You" By U2
This is what you need for that indecisive heart of yours.
4. Cancer: "Back To Black" By Amy Winehouse
You're intense and you know it. Work through the fallout from the actions of your impulsive heart with "Back to Black."
5. Leo: "Time After Time" By Cyndi Lauper
Because you're generous and warm and faithful and loyal, and you don't always meet people who are the same way. "Time After Time" by Cyndi Lauper is totally for you.
6. Virgo: "Hallelujah" Jeff Buckley
People might mistake you for the more serious sign in the sky — and you are definitely analytical — but you are also incredibly reflective and thoughtful, and "Hallelujah" suits those characteristics perfectly ... especially on your worst days.
7. Libra: "Creep" By Radiohead
You love beauty and justice and perfection, which is why "Creep" comes to mind as the perfect song for your sad days. You want perfection, but sometimes you need a musical reminder to let that go.
8. Scorpio: "Under The Bridge" By Red Hot Chili Peppers
Sure, you're stubborn and unyielding, but you're also self-willed and incredibly adaptable. That's why "Under the Bridge" will help you let go and give in — to both the rhythm and to the bad mood.
9. Sagittarius: "Breathe (2 AM)" By Anna Nalick
You love motion, but you can't always run from your problems. That's why I encourage you to listen to "Breathe (2 AM)" when you feel like hightailing it out of your current emotional state.
10. Capricorn: "Out Of Tears" By The Rolling Stones
No matter how hard you persevere — and trust me, as a Capricorn, you're good at that — you can't always make what you want to happen actually happen. When you're good and worn out, listen to "Out of Tears." You can thank me later.
11. Aquarius: "Yesterday" By The Beatles
You're a humanitarian and quite insightful, but you're also serious — and the tones of "Yesterday" will be perfect for you when you're feeling bummed out.
12. Pisces: "Linger" By The Cranberries
You are incredibly deep and imaginative, but you're also indecisive. When any bad mood strikes, listen to "Linger" and remind yourself that sometimes indecision is worse than making the wrong decision.
Now, if you're having a bad day, go forth and listen to these songs. Wallow in that bad day. But when you're feeling better, promise me you'll put on something happy and throw yourself one hell of a private dance party.
Image: CyndiLauperVEVO/YouTube