We Need Some More 'Love'… On Netflix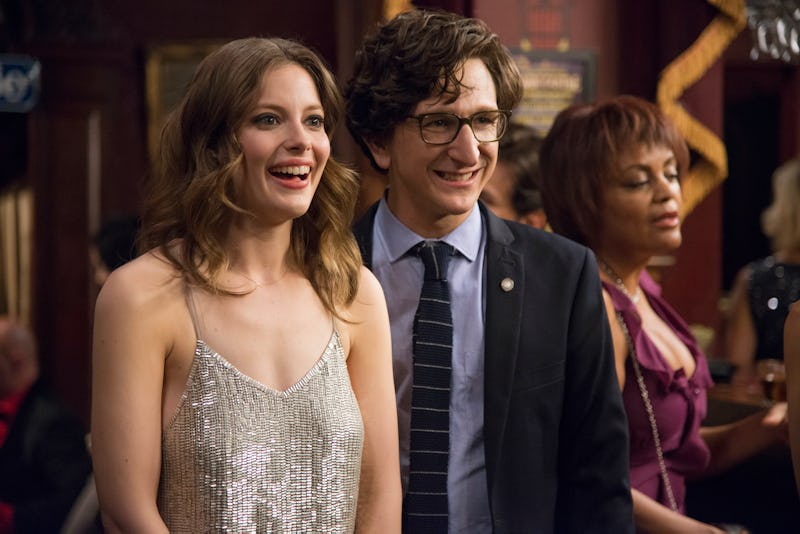 If you're a fan of Judd Apatow movies, then odds are you can't wait to immerse yourself into his latest project — a Netflix original series titled Love . Centering around the two main characters, Gus and Mickey, and the special relationship that their encounter ensues, this 10-episode series looks to focus on how messy and stressful love can actually be. Forget the romantic scenarios you've seen in movies, Love dives into the seedy underbelly of relationships in the most awkward and hilarious way possible, while still keeping it grounded in honest, real-life issues (cheating, break-ups, etc.) that we've all experienced firsthand. It's an interesting, and dare I say refreshing, take on a TV show, which makes me all the more grateful that Love will return for a second season in 2017.
That's right, my friends — there's going to be plenty of more Love to go around long after you're done marathoning your way through Season 1. And while an exact Season 2 premiere date has yet to be announced, Variety confirmed all the way back in 2014 that this project would be part of a two-season commitment by Netflix, with the first season airing 10 episodes total and the second season extending all the way to a 12-episode run, which is scheduled to come out "a year later." Taking all of that information into account, I'd say we can expect Season 2 to come out around February 2017.
So, basically, not only does this mean we'll get another season of Love, but also an extra two episodes as well. Not a bad deal, if you ask me. Normally, I'd say it's still pretty early in the game to even be thinking about a second season, especially considering the fact that Season 1 only just debuted. Many times, Netflix waits to see whether or not viewers fall in love (pun intended, in this case) with the series before announcing another season pick-up. So I guess this just shows how confident they are in Love brings to the table.
Not that we should be all that surprised, of course, since Apatow projects can do no wrong (Freaks and Geeks, Girls, Trainwreck, etc.). But I think it's also due to the fact that this storyline could go in so many different directions that you'd need more than just 10 episodes to do the journey justice. Love, by its very nature, is complicated, so there's no telling how these characters and their modern-day storylines will evolve.
For example, the promo shows Gus quite literally throwing famous romantic comedies out the window like Pretty Woman, Sweet Home Alabama, and When Harry Met Sally. Some could take this as a personal message from Apatow himself, promising to show viewers a portrayal of a love story unlike anything we've ever seen before. And I could not be more thrilled to see it all come to fruition.
We should know by now that Netflix knows good TV when it sees it, which is why it's doing the right thing and giving Love (and actual love) a second chance.
Images: Netflix (2); 30rocknbc/Tumblr