Jenn Blosil Is Refreshing On 'Idol'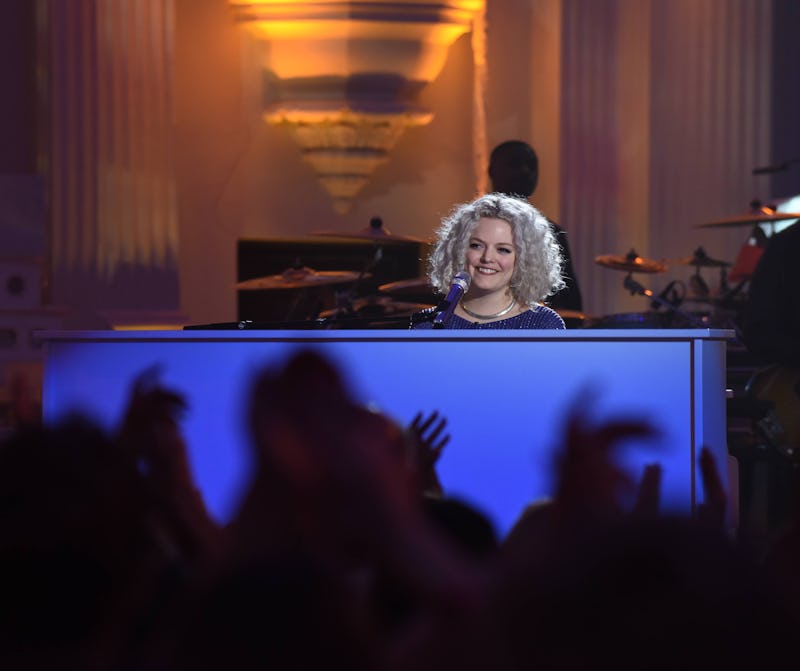 Is it too late now to say sorry... for how much I loved Jenn Blosil's performance of Justin Bieber's "Sorry" on the American Idol Top 24? The 23-year-old stripped down the popular song and transformed it into an emotional, heartbreaking ballad worthy of the Top 14. Was it the judges' favorite performance of the night? No. But it showed her original artistry and unique style, which deserves to advance in the competition.
Blosil is unlike any other performer in this competition. She has a unique, quirky sound and strong talent to back it up. Instead of blending into to the pop sound that we're accustomed to hearing on Idol, Blosil is staying true to her own voice — and she'll benefit because of it. While her Top 24 solo performance wasn't her strongest, it still earned high marks from the judges. They critiqued her performance skills, which could certainly use some work, but praised her originality and risk-taking. Overall, it wasn't the best of the night, but it was one of the best, which sets Blosil up with a good chance of advancing into the Top 14.
Blosil is a refreshing voice in this competition. It would be amazing to see someone like her take the title in this finale season, though it is unlikely. Blosil is a little too original to be successful in this game. While she'll appeal to a very loyal niche group of fans, her style may be polarizing to the broader fan network. She'll have a good run in this game, but will most likely be eliminated before the final 4. Guess we'll just have to enjoy her while we can.
Image: Ray Mickshaw/FOX