Oliva Rox Rocked The 'Idol' Top 24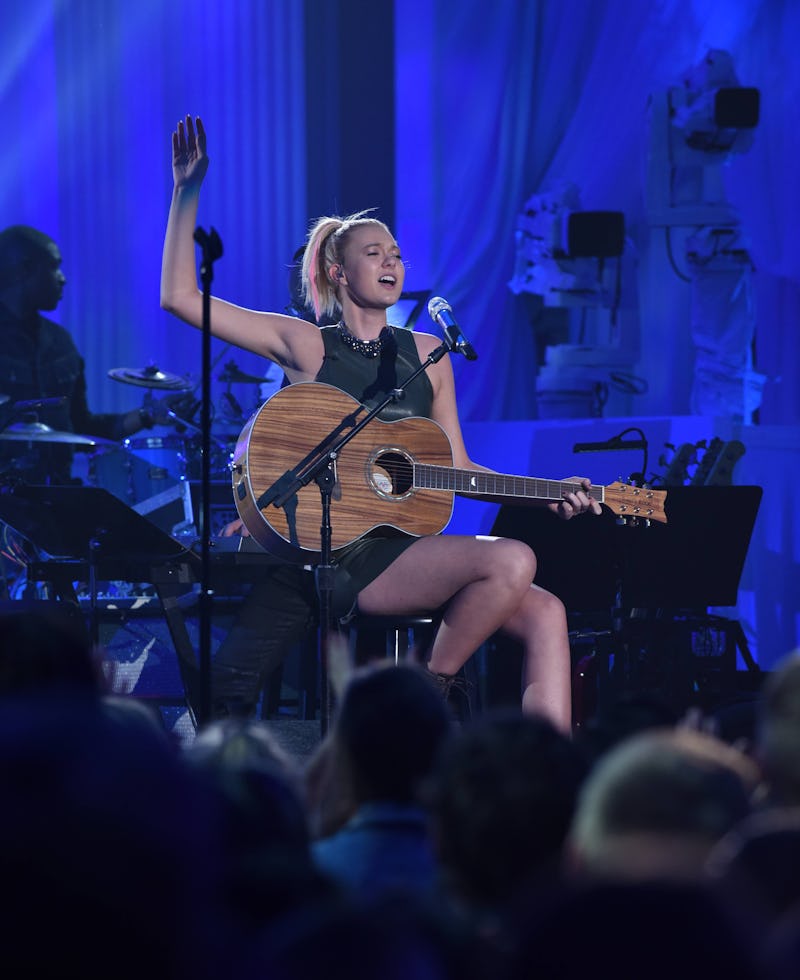 They saved the best for last. A very underwhelming American Idol Top 24 solo round ended on a high note thanks to Olivia Rox. The 17-year-old left it all on the stage with a fun, powerful rendition of Demi Lovato's "Confident." In one performance, Rox was able to elevate herself from young Idol contestant to full-on rockstar. Rox gave the strongest performance of the night and most definitely earned herself a one-way ticket into the Top 14.
Rox already has a leg up in this competition thanks to her age. It's no secret that younger contestants tend to go further in singing competitions because they have more room to grow and a greater potential for a long career than someone who is a few years older than them. But, regardless of age, a contestant still needs talent to stay in this game — and Rox certainly has that. The 17-year-old performed with the talent, energy and professionalism one would expect of a seasoned performer. Rox's "Confident" was certainly the highlight of the night.
There's no question that Rox will advance to the Top 14, but does she have what it takes to go beyond that? Absolutely. Both her talent and her personality set her apart from the rest of the competition. Her performances are dynamic, fun and sure to win over America rather quickly. She's different, but not too different — which is a hard balance to strike. Rox fits in with the current music scene, but has a refreshing personality and style that is sure to set her apart. As long as she continues to perform the way she did tonight, Rox will be in the final Idol competition for a long time.
Image: Ray Mickshaw/FOX