Dalton Puts A Twist On 'Grease' On 'Idol'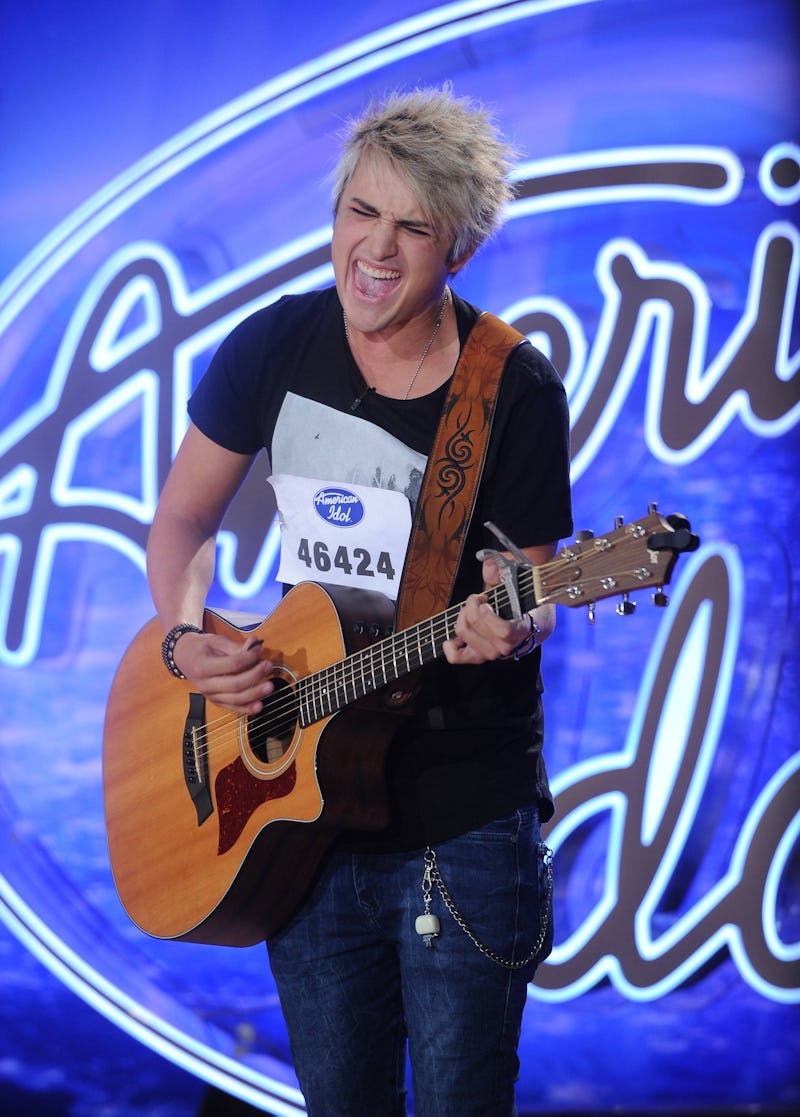 If you didn't get enough of Grease already this week, one American Idol contestant put his own spin on the classic in the Hollywood Solo Round. Dalton Rapattoni sang a typically female-sung tune, "Hopelessly Devoted To You," but in a way you've never heard it before. The 19-year-old infused a rock twist into the song that made it more captivating than any other performance this season. Rapattoni showed off his originality tonight, and that will certainly pay off in this competition.
While the females are more talented than ever this season, it's the guys that are really showing off. First, Mackenzie Bourg performed an original song that had the judges comparing him to Ed Sheeran. And now, there's Rapattoni, who's rocker look and edgy sound have the audience obsessing over him.
I expected the Dallas native to sing something different, but I never would have expected him to sing "Hopelessly Devoted To You." As a musical theater geek, I love hearing nontraditional takes on Broadway classics — so this was way up my alley. While his performance certainly embodied everything Rapattoni is as an artist, he was also able to maintain the basic integrity of the song — which is admirable. It proves that he can be himself while still respecting the classics — which is something to love about an artist. At least he knows that if he doesn't make it on Idol, he can definitely earn a living as a cover artist.
So is American Idol the place for Rapattoni to "make it?" Absolutely. Something tells me that we haven't seen the last of him — his performance was totally Top 24 worthy. There's a lot of talent this season that he'll have to overcome if he wants to win, but, if he continues to impress with unexpected performances, there's no doubt Rapattoni will go a long way on Idol.
Image: Michael Becker/FOX