Fans Are Petitioning For Deadpool On 'SNL'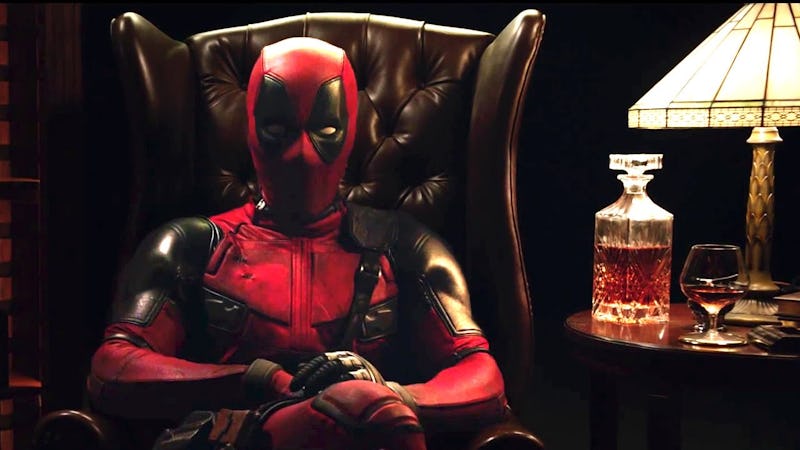 Saturday Night Live fans don't want to see Ryan Reynolds on the hosting stage... Unless his face is covered by a mask. And, no, they're not completely crazy. They just want Deadpool to host the show. Not Ryan Reynolds. Just Deadpool. Yep, you read that right. SNL fans are petitioning for Deadpool to host the live sketch comedy show, and have even gone as far as to put together one on Change.org that is looking for at least 35,000 signatures. Surprisingly (or not so surprisingly), the petition has reached approximately 28,000 signatures so far.
The petition was created by an Illinois-based Deadpool fan, who states in his position just how awesome of an idea it would be to have the popular Marvel character host. Based off of the signatures that his petition has accumulated so far, the idea seems to be a hit. However, the success of the petition should really be coming at no surprise. With Deadpool dominating the box office and making $135 million on it's opening weekend alone, the long-avoided superhero's story is no longer flying under the radar. Plus, considering that SNL is an adult-geared show, and Deadpool was Marvel's first R-rated comedy, the correlation between the two is definitely there. In fact, the reasoning stated in the petition couldn't seem to be any clearer.
"How would this not be hilarious having Deadpool in sketches, breaking the 4th wall, and inserting some of his brand of humor (obviously toned down a bit for network television)!?!?! I have not watched a full episode of SNL in years because I just haven't been able to stomach an entire episode, but having Deadpool host, star, and be all over the episode would get the DVR set so I can watch it again and again!!! Not to mention, depending on the musical guest, how awesome would it be to have some Deadpool interpretive dancing while the musical guest was playing? There's unlimited possibilities!!!"
However, there is one thing standing in the way of the SNL petition's success: Characters aren't usually asked to host the show. Instead — considering the necessary variety needed for the performed sketches — the actor or actress behind that character will be asked to host. And, in this case, the chances of them asking Ryan Reynolds (not Deadpool himself) to host are actually pretty high. Reynolds has not only proven his comedy chops over the years, but he has also hosted Saturday Night Live once before in 2009. In fact, here's a look at one of the superhero sketches he did back then, in order to promote his role as Wade Wilson when he was first introduced in X-Men Origins: Wolverine. The Deadpool humor is already readily apparent.
Will Saturday Night Live give Ryan Reynolds just as his character a chance? We'll just have to wait and see. However, what we do know, is that with either Ryan Reynolds or Deadpool hosting, the show would definitely be hilarious.
Images: Marvel Enterprises/20th Century Fox