Another Black Pirate Yeezy Boost 350s Restock?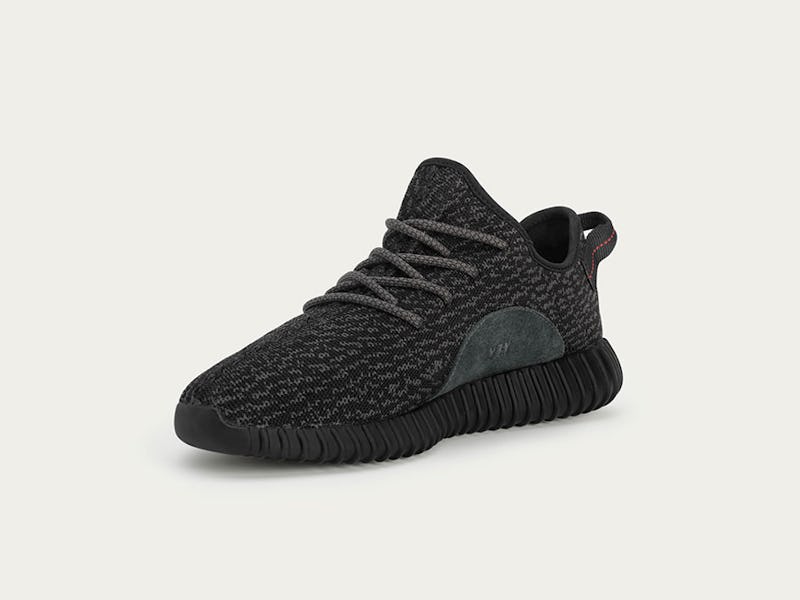 The day that all sneakerheads and Yeezy fans alike have been waiting for has finally arrived. Kanye West's Yeezy Boost 350s in Pirate Black were re-released on Friday at select retailers and online, and as you may have guessed, they have already sold out in most places. These kicks have officially achieved fashion unicorn status, right alongside Kylie Jenner's Lip Kits. It must be something that runs in the family, huh?
The all black colorway is perhaps one of the most wearable styles — it totally matches every outfit yet still looks unique enough to stand out. Due to its immense popularity, Kanye West and Adidas restocked this specific style, but unfortunately it wasn't enough. If you're one of the many unlucky fans who didn't score a pair of Yeezys, you must be wondering — will the Black Pirate Yeezy Boost 350s be restocked, again? Well, let's just say I wouldn't count on it happening anytime soon.
Since the brand just restocked the black version of these sneaks on Friday, it's not likely they will be bringing them back again — at least not ASAP. If anything, I would guess they would revive some of the other colors, such as the beloved Moonrock colorway (the light gray ones), in the meantime. In fact, there have already been rumors circulating about a re-release of the Turtle Dove Yeezy Boost 350s, so if they restock any color soon, it probably won't be the black ones.
Check out the message on Adidas' site.
No mention of a restock at this time, sadly, but they left it pretty vague. Bustle has reached out to Adidas for comment and will update this article if we receive a reply..
I'll take a pair of Yeezys in any color, to be honest, so let's hope we get some sort of restock soon!
Want more style tips? Check out the video below, and be sure to subscribe to Bustle's YouTube page for more hacks and tricks!
Images: Adidas (2)