Elsbeth Tascioni Returned To 'The Good Wife'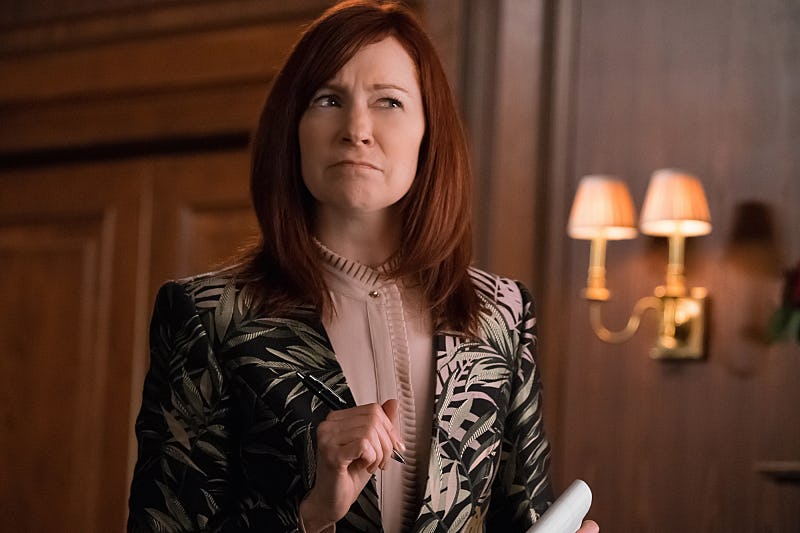 Elsbeth Tascioni returned to The Good Wife to help Peter and Eli figure out why the FBI is investigating the Governor, but things didn't go as planned in "Targets." After finding out last that the FBI was mounting a serious investigation into Peter, Eli is in damage control mode. His first priority: to hire a lawyer and get to the heart of the case against Peter. To that end, Eli recruits Elsbeth Tascioni on The Good Wife to help protect Peter.
Elsbeth, the unorthodox lawyer who has acted as a regular scene stealer throughout the seven seasons of The Good Wife, took the case and began to look into Peter's past. Eli believes that the investigation is about Peter's attempted voter fraud in Alicia's election, and supervises Elsbeth as she goes over all the information. Unfortunately, things don't go as planned for Eli. After Elsbeth interviews his daughter, Marissa, she realizes that she has a conflict of interest and cannot act as Peter's attorney. In other words, she already has a client involved in the investigation. Unable to tell Eli any information about her client, Elsbeth does the next best thing and sends him to another attorney, her ex-husband, Mike Tascioni.
With Mike Tascioni's help, and a little freelancing from Jason Crouse, Eli was able to determine the client Elsbeth is protecting: Lloyd Garber, an influential business man who was one of Peter's big donors. He also happened to get Marissa a job on a dairy farm in Israel. (Yeah, I don't recognize the name either.) Not only that, but Mike firmly believes that the FBI isn't after Peter for voter fraud, they're after something else. And whatever it is, it seems to involve this Lloyd Garber.
So the bad news is that we still don't know what exactly the FBI has against Peter and his donor, but the good news is that it looks like we might get more Elsbeth Tascioni before The Good Wife says goodbye for good.
Images: Jeff Neumann/CBS; tvsaiditnotme/tumblr