'Bachelor' Hometown Week Is A Big Deal For Amanda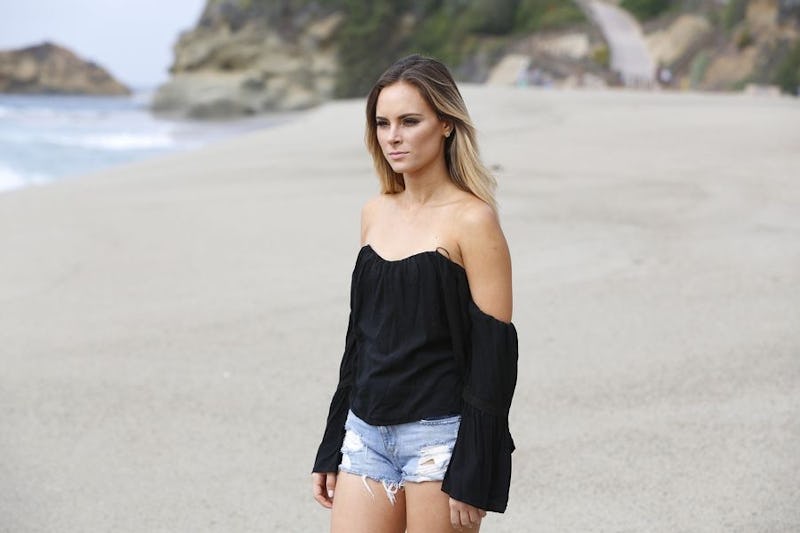 Season 20 of The Bachelor is coming down to the final four ladies this week. It's definitely been a really intense season and it honestly seems like it's anyone's game at this point. Ben clearly cares very deeply for each of the remaining for women, so it's tough to say who will come out of this thing with the final rose and a sparkling ring finger. The promos may be trying to throw a wrench in the machine by showing Ben stuck choosing between two women, but the fact remains that he has to pick just one. So, will Ben choose Amanda on The Bachelor?
In my opinion, it's entirely possible that Amanda will end up with Ben in the end. They seem to have just as deep of a connection as he does with the other remaining contestants. Sure, there are definitely some complications and really unique situations with her that also make me question that possibility, but, despite all of it, you still can't deny their chemistry. I think it will mostly come down to Ben's willingness to instantly take on a father role to Amanda's two daughters. Becoming a parent so suddenly is no easy task, no matter how prepared someone thinks they are at the time.
Things are going to start getting real from here on out because Monday means it's hometown date time. The previews show a glimpse into Amanda's everyday life as a young mother of two. Screaming toddlers having an absolute meltdown in the backseat of the car seem to give Ben a serious reality check. Whether he is comforted by it or terrified by it, we will have to watch to find out. This could definitely be a turning point where he either decides to go all in, or realizes that he isn't ready for the madness.
Ben does seem to be completely comfortable around kids, as seen last Monday when he visited the Baker Youth Club and in the previews for this week with Amanda's daughters. He's such a sweet, genuine guy that it isn't too far-fetched to think he may be ready to take on a stepfather role so soon. If you really find a deep connection with someone, it can be an easy decision to make.
But, age could play against my confidence in Ben choosing Amanda. Ben is young and might be in a completely different mindset than she is because he wasn't forced to adapt to being a parent so young. Is he ready to immediately adapt? I'm not completely sure that he is.
I think Amanda's family and hometown visit is going to be the thing that decides whether she makes it to the end. Up to this point, Amanda has been right in line with the other ladies. Her life back home will be what's sets her apart or sends her packing,
Images: Greg Zibilski/ABC(2)