'The Bachelorette' Will Be Here Soon!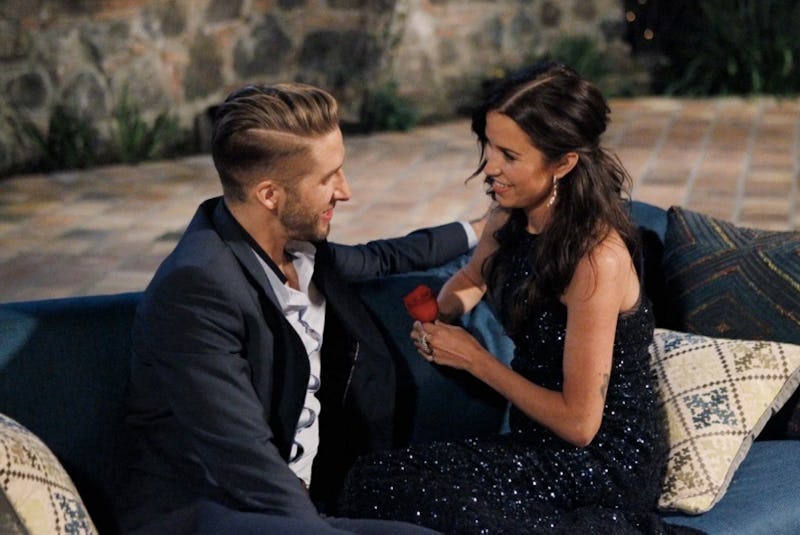 Ben Higgins hasn't even picked the winner on Season 20 of The Bachelor and Bachelor Nation is already buzzing about the next season in the franchise. People want to know two things: who the next Bachelorette will be and when The Bachelorette 's 12th season will premiere. The star of the upcoming series has not been announced and ABC is currently in the process of casting eligible men to be on The Bachelorette . So, it's obvious that the next season has not started filming yet. Even so, Bachelor fans want as much information as possible. Although there is no definitive answer about the premiere date of The Bachelorette, it is possible to give a estimate on when fans will be able to tune in.
By now The Bachelor franchise is a well-oiled machine. There is a well established pattern of airing a season of The Bachelor followed by The Bachelorette and then it all culminates with contestants from each show joining Bachelor in Paradise. So, it's safe to assume that The Bachelorette is next in the ABC lineup. With that said, let's look back at the past premiere dates and estimate when it would be logical for The Bachelorette to begin airing in 2016.
The last eight seasons of The Bachelorette have premiered in the middle of May, so you can expect to see Season 12 of The Bachelorette in the middle of May 2016. Since the franchise has taken over television on Monday nights, it would make sense for The Bachelorette to start airing on May 16, 2016 or May 23, 2016. This means that with The Bachelor ending in March there is only going to be a two month gap between The Bachelor and The Bachelorette, which isn't too long of a wait for super fans
So when is there going to be an official announcement? It has to be pretty soon. The Bachelor is winding down and ABC has already started casting for The Bachelorette. It would make sense for the leading lady and the premiere date to be shared with the public in the very near future, possibly during the After The Final Rose special. But for now, all fans can do is overanalyze, social media stalk, and wonder what is going to happen and when they will find out the answers to all of their questions. The Bachelorette cannot premiere soon enough!
For more Bachelor, check out Bustle's Will You Accept This Podcast? below!
Image: Rick Rowell/ABC