Have Mercy, A 'Full House' Porn Parody Exists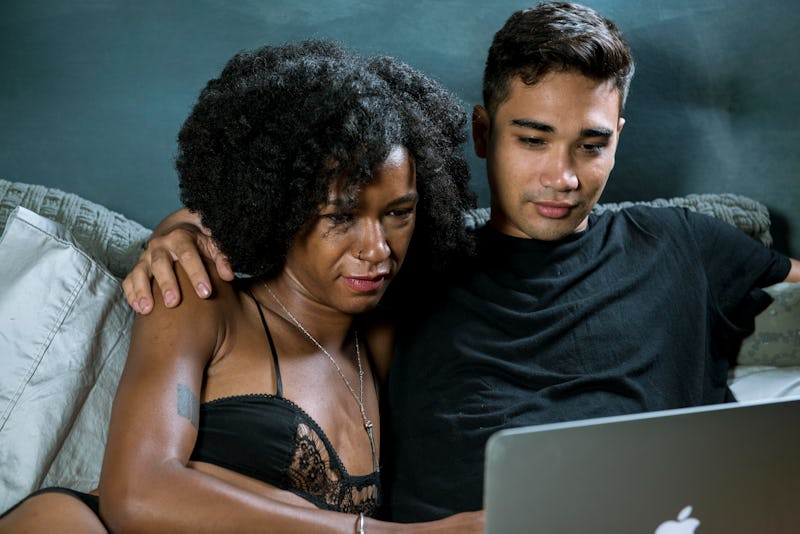 If the newly released Fuller House has left you wanting, the Full House porn parody Full Holes is sure to satisfy your desire for teased bangs, corny life lessons, a woodchuck puppet — and a little something extra. Directed by Lee Roy Myers and released solely on PornHub Premium, this five part (m)assterpiece features all the characters you know and love, from "Handy Tanner" to "BJ" and "little Muffchelle" (phenomenal name choices, right?!).
Each episode has a different sexy storyline with different characters engaged in wildly inappropriate acts (complete with audience laugh track) for the real Full House effect. I don't want to give away too much, but I will say that "have mercy" is replaced by "have p*ssy," and The Biatch Boys (yes, The Beach Boys) even make an appearance and sing a "Kokomo" parody. (It's called Strokemo, if you must know). Bottom line? As a connoisseur of porn parodies,
I was debating whether to sign up for the $9.99 a month PornHub upgrade, and this hilarious reimagining of a family classic was just subversive and silly enough to make it all worth it — for now. Check out the SFW trailer for a hint at the pleasure that awaits you in Full Holes.
Want more of Bustle's Sex and Relationships coverage? Check out our new podcast, I Want It That Way, which delves into the difficult and downright dirty parts of a relationship, and find more on our Soundcloud page.
Images: Andrew Zaeh/Bustle; PornHub/Vimeo