13 YA Books That Tackle Tough Issues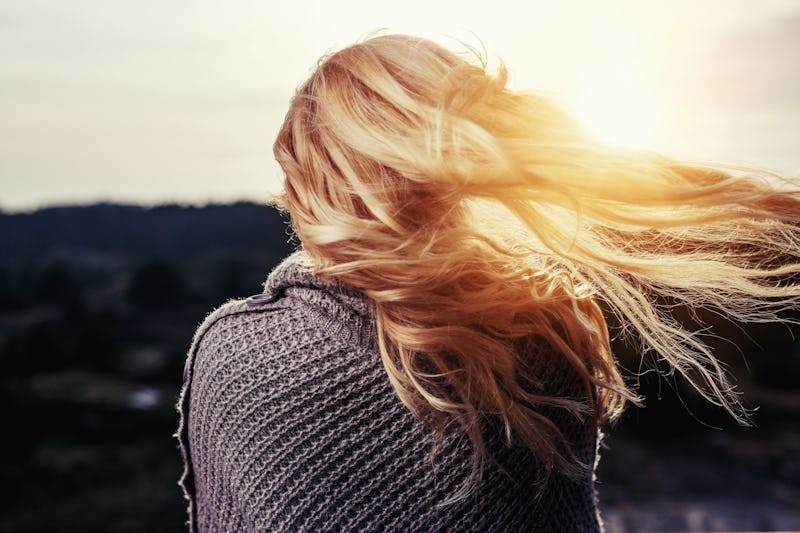 YA novels bring us so much, they can be beautiful, they can be scary, and they always carry their own truth. It's been established many times over, but you don't need to be a young adult to read novels in the YA category. It's hard not to love the gut-wrenching feelings that these fictional teenagers feel, perhaps because it makes you remember those same feelings that you used to have during that time yourself.
When I was a teenager, I used to devour books about supernatural teens because I loved the idea of someone my own age fighting for something so much bigger than who was going to ask whom to prom, or my own SATs. Who cares about auditioning for the school play when you have to fight unspeakable evil? It's only now that I'm older that I find that I am drawn to YA novels that are grounded in reality.
I never gave enough credit to reality when I was growing up, I disappeared into fantasy worlds so often that I sometimes forgot about the world I was living in, leaving me nostalgic for the mundanities and minor dramas of teenagerhood. Sure, having magical powers is amazing, falling in love with a werewolf would be awesome, being the chosen one to bring down a terrifying dystopia would rule so hard, wouldn't it? Sure, but let's not forget the realities that we face. I've compiled a list of 13 YA novels that tackle real issues, extreme and not extreme. From the perils of drug addiction, the horrors of suicide, to the unthinkable tragedy of loss, each of these books are grounded in some sort of reality, and that's a pretty great thing.
1. Wintergirls by Laurie Halse Anderson
Lia and Cassie are best friends who have a strong, yet toxic friendship. Cassie is dealing with bulimia, while Lia suffers from anorexia and from a well-meaning step-mother who insists on weighing her every day to make sure she hasn't lost any more weight. When Cassie is found dead in a motel room, Lia must not only deal with her own demons, but the fact that Cassie called her 35 times before her death. Could Lia have helped her? This makes it hard for her to commit to any healthy habits, and it becomes even harder when the ghost of Cassie has been appearing to Lia to encourage her to get thinner so they can be together on the other side. Wintergirls is an unflinching look at the sad reality of eating disorders.
2. Forbidden by Tabitha Suzuma
A Flowers in the Attic for the next generation, Forbidden explores the heartbreak and tragedy of the love between a brother and sister. 17-year-old Lochan and 16-year-old Maya have always felt more like partners than siblings, especially after they had to step in and help raise their three younger siblings for their alcoholic mother. The stress drew them closer than normal siblings, and soon unnatural feelings began to spring up. between them, resulting in a secret relationship that threatens to undo them both.
17-year-old Minnow has lost everything to the Kevinian cult: her family, the last 12 years of her life, her ability to trust, and after she rebelled, her hands, which the cult cut off. After the prophet of the cult is murdered and the entire complex set ablaze, Minnow clearly knows something but refuses to talk. Attempting to rebuild her life in juvenile prison, she looks back on the events that brought her there until an FBI agent approaches her with a deal...so long as she is willing to part with her most terrible secrets.
4. If I Stay by Gayle Forman
Talented cellist Mia looks as though she might have it all: a devoted and successful musician for a boyfriend, a loving family, and a future at Julliard. Unfortunately, the pressure of potentially moving across the country is forcing Mia to choose between love and her future. Everything changes on one February morning after a drive with her family ends in unexpected tragedy. Now she must not only make a decision about the future, but also choose between life and death in the face of unspeakable loss.
Craig Gilner puts a lot of pressure on himself in order to succeed, and he knows that the first step is getting into the right high school. After acing his way into Manhattan's Executive Pre-Professional High School, the pressure becomes too great and he nearly kills himself. This attempted suicide ends with him getting checked into a mental hospital, where he comes face to face with drug accidents, the delusional, and those who self mutilate. Here, he'll finally be able to face his anxieties and the pressure he puts on himself.
At 10:00 a.m., the principal of the high school in Opportunity, Alabama wraps up her welcome speech for the new semester. As the students leave, they quickly realize that the auditorium doors are locked, and soon someone starts shooting. A harrowing tale about school shootings (which unfortunately are becoming even more of a reality as the years go on), This is Where it Ends is told over the course of 54 minutes from four different perspectives. It's a dark, visceral tale that will definitely keep you on the edge of your seat.
Sisters Dara and Nick used to be incredibly close, until an accident scars Dara's face and drives a wedge between the two of them. When Dara disappears on her birthday, Nick thinks she's just playing around, until a little girl named Madeline Snow also goes missing. Convinced that the two disappearances are linked, Nick takes it upon herself to find them before it's too late. More than just a thriller, this is a study of jealousy and competition between siblings with a reveal at the end that will blow your mind.
8. Fangirl by Rainbow Rowell
Cath is a huge Simon Snow fan, and she's fully comfortable with that. When she was a little girl, she and her twin sister Wren wrapped themselves up in the fandom as a way to help them deal with the fact that their mother had walked out on them. Now, at the age of 18, Wren has moved on, while Cath is perfectly content to keep to herself, posting on forums and writing her wildly popular Simon Snow fanfiction. Now that it's time for the two of them to go to college, Cath needs to face the possibility of growing up, and potentially without Wren by her side. A remarkable piece of realistic fiction, Fangirl is a geeky coming-of-age story that studies the relationship between sisters and the reality of mental illness.
Liz Emerson is the most popular junior girl in her high school. She has everything: beauty, money, and a boyfriend. However, Liz doesn't seem to understand life. On the day that she learned Newton's Laws of Physics, she runs her Mercedes into a tree in an attempt to die but make it look like an accident. In this nonlinear novel, an unconventional narrator guides us through Liz's life in an attempt to figure out why she wanted to die. Peppered with physics problems and told through flashbacks, this book will make you cry, and also think.
This story is told from the point of view of 17-year-old Cadence, who has lived a life of privilege, spending her first 15 summers on a private island with her parents, extended family, her cousins Johnny and Mirren, and her crush, Gat. Each summer was positively idyllic, until something goes terribly wrong, something Cadence doesn't remember. Plagued by terrible migraines due to an event that she doesn't remember, Cadence spent her 16th summer abroad in Europe. Now she's back on the island, attempting to make things right again, but first she needs to figure out what happened to her during that terrible summer.
Laurel has moved to a new town, but is still mourning the loss of her mother and grandmother in Hurricane Katrina. Things seem to be going well for her, she's made new friends, has become a cheerleader, and is even dating the captain of the basketball team, T-Boom, but everything is still tinged with the sadness of her loss. All of this changes when T-Boom introduces Laurel to meth. She loves the way it makes her feel, seeming to erase the terrible feelings she's been carrying, but soon the drug begins to destroy her life. This is a harrowing tale of addiction and renewal, written in a beautifully poetic style.
When senior Paul Wagoner walks into school with a gun, he threatens Emily, his girlfriend, before taking his own life. Filled with guilt and horrified by the tragedy, Emily is sent to boarding school in Massachusetts in order to start over. When two eccentric students team up with the spirit of Emily Dickinson to help her feel better, Emily realizes that it's entirely up to her to heal, no matter what anyone else does. Told partially in verse, this is the story of one girl's triumph over tragedy.
13. Made You Up by Francesca Zappia
Every day Alex fights with herself over what is real and what is just a delusion thanks to her schizophrenia. Armed with a magic 8-ball and the help of her little sister (who is her only ally), Alex is determined to stay sane long enough to make it into college. Everything seems like it's lining up until her senior year classes begin and she runs into Miles, a boy she thought that she invented. Suddenly, she's doing all the things a "normal" teenager does: making friends, falling in love, going to parties, and it's a welcome change from her normal "crazy" life.
Image: Michael Fertig/Unsplash