Leonardo DiCaprio & Kate Winslet Owned The Oscars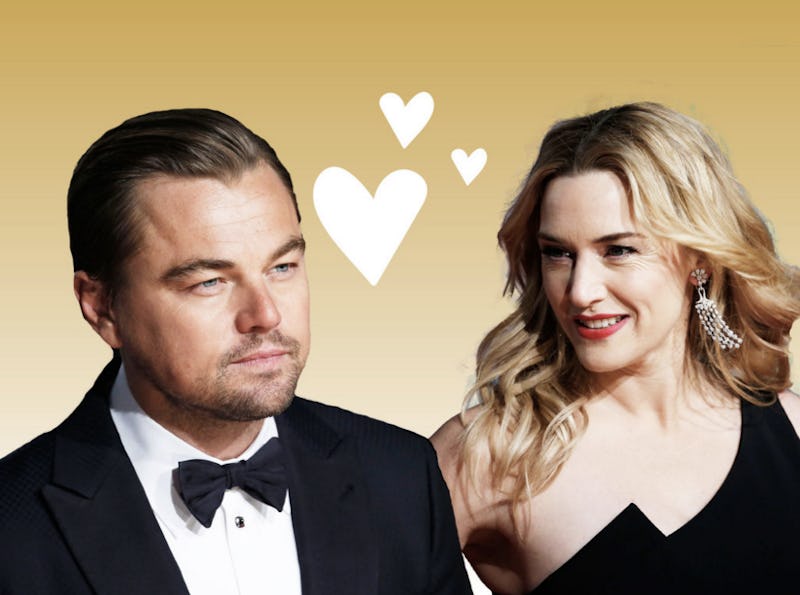 In addition to the magical feat that is Leonardo DiCaprio taking home his first-ever Academy Award Sunday night, it's the inevitable Leonardo DiCaprio/Kate Winslet Oscars moments that really make my heart go on (and on). Cheesy-a** Titanic reference, sure, but somebody had to do it! And yes, that somebody was me.
Ever since the two rocketed to the pinnacle of Hollywood stardom as ill-fated lovers Jack Dawson and Rose DeWitt Bukater in the 1997 James Cameron masterpiece that is Titanic, DiCaprio and Winslet have enjoyed a friendship so 'ship-worthy I'm attempted to make another Titanic reference right here. The high-profile friends have enjoyed adorable red carpet moments throughout the years, like when they did press for their reunion in 2007's Revolutionary Road and during pretty much every awards season ever since. 2016 has been especially good to Leo and Kate shippers, with the two frequently embracing (and making headlines for their Titanic-worthy hugs) and Winslet publicly rooting for her bestie to finally win his Oscar.
And, of course, the 2016 Oscars were no different. Since DiCaprio and Winslet were both up for statues this evening (DiCaprio, of course, won for his role as Hugh Glass in The Revenant, and Winslet was nominated her portrayal of in Steve Jobs), the two of course showed each other mutual (and moral!) support on the red carpet and during the ceremony.
First off, let's just admire all of these adorable Kate/Leo red carpet photo opps:
And then, Kate Winslet's reaction to Leo's inevitable Oscar's win. I'M NOT CRYING, KATE WINSLET IS CRYING:
She promised Jack she'd never let go, and she never did. Just look at the love between these two!
Image: Caroline Wurtzel/Bustle