Katie Rost's Foundation From 'RHOP' Is Doing Good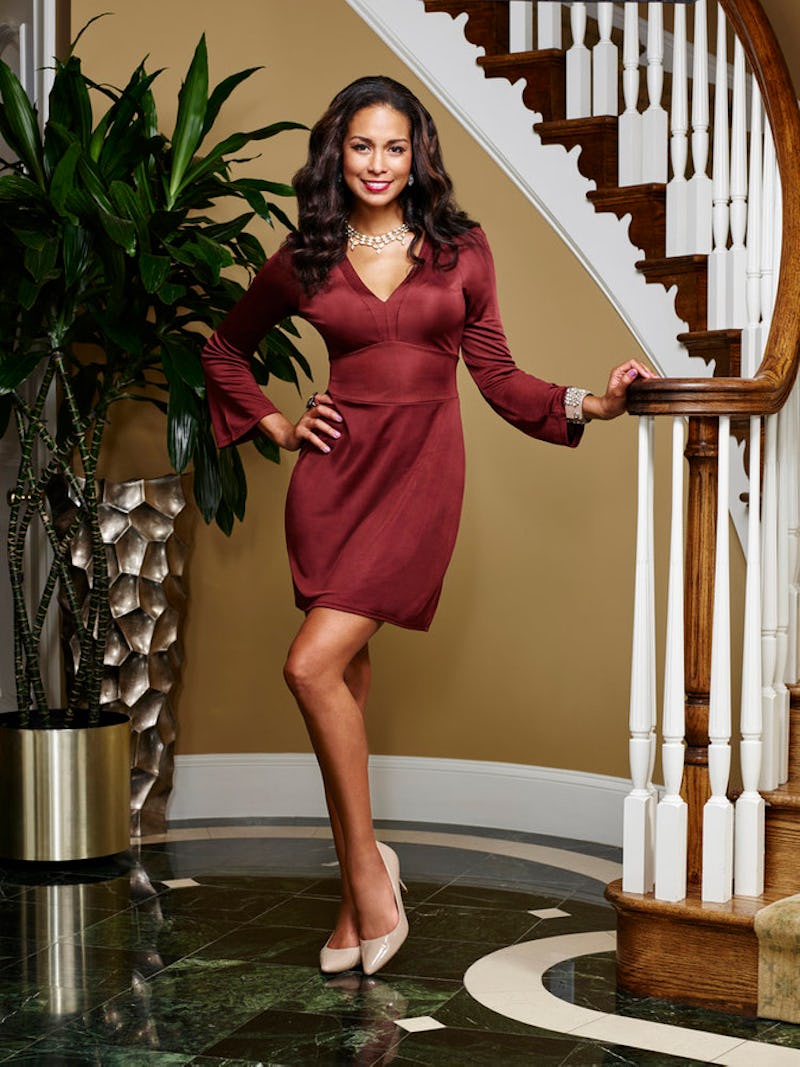 Out of all of the cast members on The Real Housewives of Potomac , Katie Rost claims to be the one who grew up attending the most balls and fundraising events every weekend. So, it makes sense that now Katie is trying to find her own place in Potomac culture, she would put her efforts towards a philanthropic effort of her own. But, what is Katie's Rost Foundation? For the past few episodes, when she's not busy trying to convince Andrew to propose, Katie has been looking for additional funding for the Rost Foundation, finely tuning her salesmanship in order to wine and dine some of the Maryland and D.C. elite. And, judging from how successfully she's been able to pitch the Rost Foundation on RHOP, all of that pageantry and ball attendance was worth it — Katie definitely has some skills.
RHOP has shown how she goes about raising money for the foundation, but hasn't offered much information about what the foundation actually does, aside from promising its mission is a charitable one. But, if you're curious how the RHOP cast member is spending her days, wondering what a "philanthropist" really means, or even interested in reaching out to help support the Rost Foundation with your own million-dollar donation (IDK), here's everything there is to know about the foundation.
It's In Honor Of Her Father
The foundation is named after Katie's father, Ronald F. Rost. Katie founded the charity as a tribute to him, after he died in 2000. In the Rost Foundation mission statement on the foundation's website, Katie writes, "When my father died in 2000, the pain of losing him overwhelmed me." What helped her get through it? Establishing the foundation in order to give back in his memory.
It Helps Children
And as a part of her tribute to Ronald, Katie decided to make the Rost Foundation raise money for low-income children to have experiences that she had growing up, like sports or traveling. And, obviously, Katie has kids of her own, so she sees how important formative experiences are every day from the POV of a parent.
Quoting again from the website's mission statement, she says, "My father would love nothing more than to spend eternity watching kids slide down a ski slope for the first time, learn the awesome sensation of riding a horse through an open field or learn how to appreciate and commune with nature."
And, Here's How They Do It
Rather than organize the events themselves, the Rost Foundation gives money to existing programs around the nation, as well as support low-income families. Here's their explanation of how it works, per the site:
The Ronald F. Rost Foundation fundraises for community organizations who support the mission of the Foundation. We also provide assistance for individual families and young people who want to participate in extracurricular activities in athletics like golf, tennis and skiing; or in recreation like camping, hiking, and nature appreciation; and in meditative practices like yoga, martial arts and dance.
It's Been Around For 10 Years
The foundation dates back to 2006, according to the website, and, in that decade, they claim they've been able to help many kids enjoy experiences that might otherwise have been out of reach. Their site features a collage of events they've hosted in order to raise money (there's a few Casino Night pictures in there, so clearly that's a Potomac go-to) and the adorable kids who have benefitted from their charitable efforts.
They Recently Rebranded
In late December 2015, the Rost Foundation posted an update saying they've decided to change a few things, including their logo, so you're looking at the new and improved version of the foundation.
And, If You Want To, You Can Donate In A Few Ways
Obviously, the Rost Foundation accepts financial contributions. But, if you're not a high roller, you can also see above for opportunities to volunteer time as a way to give back if you're so inclined.
In 10 years, Katie's Rost's foundation has accomplished a lot. It's a fitting tribute to the Real Housewives of Potomac star's father, and it's helped children around the nation broaden their horizons. Go Katie!
Images: Tommy Larry French/Bravo