Will 'AHS' Season 6 Be About Lady Gaga?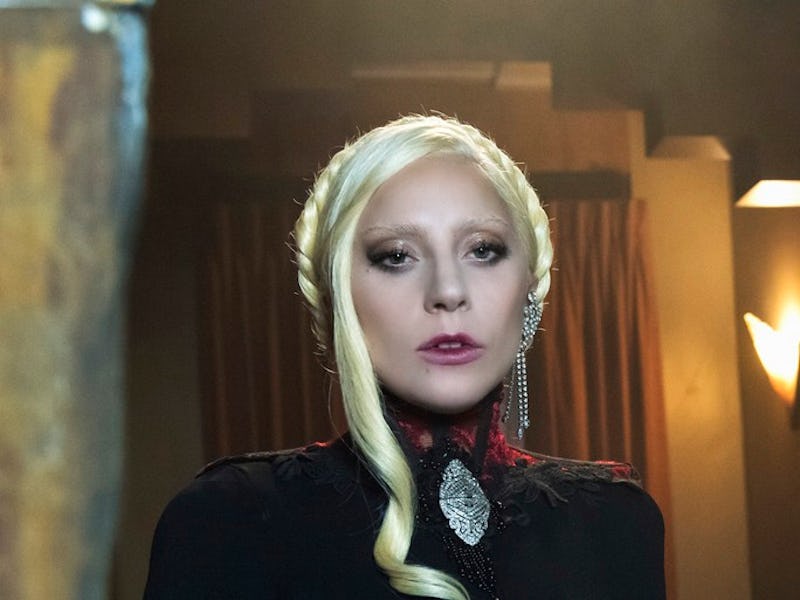 Lady Gaga fans lost their monster minds when it was revealed that Gaga would star on American Horror Story: Hotel in 2015. Now that everyone is used to Gaga as a Golden Globe winning actress, it only makes sense to consider that the "Born This Way" singer will once again grace the small screen when American Horror Story returns to FX in the fall. Right now, it's anybody's guess as to what the new season will be about — though the series did shoot down reports that Season 6 would be about viral meme "The Slender Man" — fans have to wonder whether Gaga will be the star of Season 6 of American Horror Story. Could "Mother Monster" come back to dominate the horror show in 2016?
Unfortunately, we still have no idea if Gaga has locked down a role in the sixth season of the horror anthology series, even though her co-star Angela Bassett did tease to Entertainment Weekly that she thinks Gaga would be interested in returning to American Horror Story . However, though we don't yet have word on the return of the fan favorite, I'm hedging my bets that this pop star-turned-actress will once again head to the small screen. Gaga stepped into former star Jessica Lange's stilettos and wore them well, so if she did decide to return to AHS, it will likely be for a role worthy of her star power.
Though Gaga was a lead on American Horror Story, the ensemble cast meant she shared the screen with a plethora of ghosts, vampires, and witches. Still, Gaga's character The Countess was perhaps the only person who the series truly revolved around: people were motivated by The Countess, whether it was due to their immense love or hatred for her.
If Gaga does choose to move forward with another season of American Horror Story, it's very likely that the show will once again revolve around her. And why not? Gaga already stated in an interview with the People's Voice TV in October that she is interested in taking a break from music, which leaves her schedule open for a major TV role — even ones that will require plenty of set time.
Now the real question: who will Gaga play if she is slated for the new season? Only time will tell — but I'm hoping that it's another villain with as much moxie as The Countess.
Image: Prashant Gupta/FX; Giphy