Renae Is The One To Beat On 'Idol'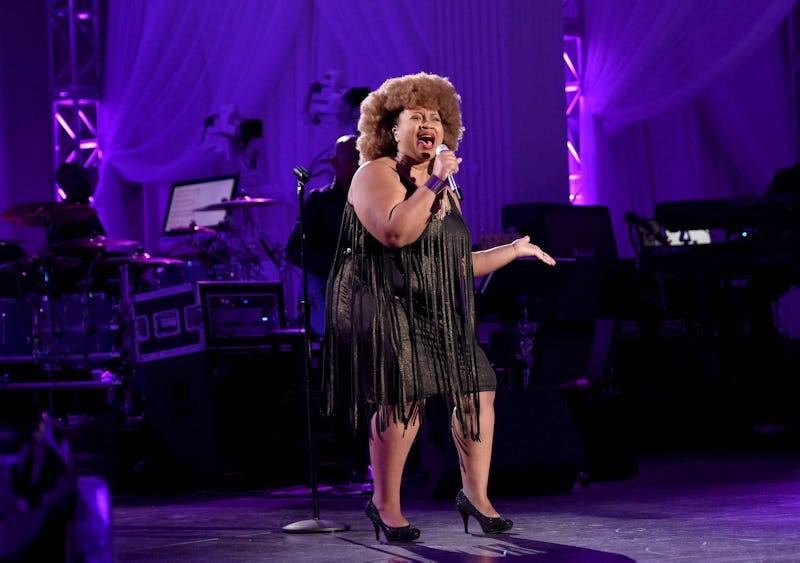 Mic. Drop. That's all I can say after La'Porsha Renae's amazing performance on tonight's American Idol Top 10. The 22-year-old performed a heart-wrenching rendition of Rihanna's "Diamonds" and completely shut the place down. Both the judges and the audience were on their feet to praise Renae's amazing performance. Renae's performance was a major game-changer in this competition. From this point on, Renae will be seen as the one to beat — and the other contestants better bring their A-game because it's not going to be easy.
This is the first time Renae has really shined for me in this competition. Sure, she's given some great performances, but nothing that has given me a major "woah" moment. That is, until tonight. "Diamonds" was practically made for her. She brought both the musical prowess and confidence necessary to live up to Rihanna's name. To be honest, her rendition of "Diamonds" was even better than Rihanna's. It was strong, emotional, and musically perfect. I was hanging on every note. And clearly, the judges were, too. Kelly Clarkson, the OG American Idol and tonight's guest judge, even exclaimed that Renae would win this competition. Whether it's truthful or not, she's totally right.
Renae has exactly what it takes to be the final American Idol. She's a strong, powerful performer with confidence for days. With such a magnetic personality, she'll quickly win over viewers. As long as she keeps performing the way she has been, there's no doubt she'll make it into the Final Four, if not the Final Two. Renae is an Idol legend in the making, and I can't wait to watch the rest of her journey on Idol and beyond.
Image: Ray Mickshaw/FOX