Meet The 'Idol' Season 15 Top 10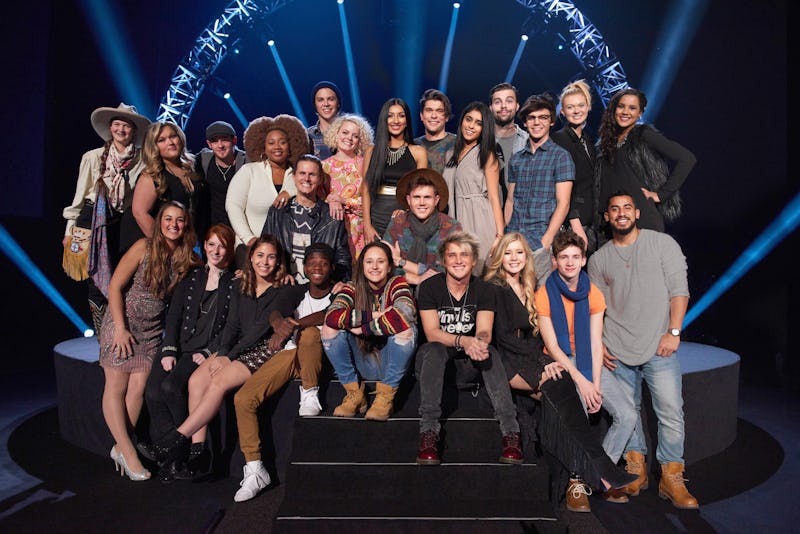 Well, ladies and gentleman, here you have it — the American Idol Season 15 Top 10. This group is already an iconic one, as it is the last Idol Top 10 EVER. Just let that sink in a bit. After 14 years, there will never be another Top 10 again. This is another major milestone of Season 15 and a sign that the end is getting closer and closer. While there are many surprises in the Top 10, there is certainly a legendary winner in there. So without further ado, let's take a look at the Top 10, shall we?
Let's start with the four we already know: Olivia Rox, La'Porsha Renae, Trent Harmon and Dalton Rapattoni. These four contestants were chosen as the judges' top picks and quickly became the envy of the remaining Top 14. Those remaining contestants were forced to sing for America's vote in hopes of getting selected as a member of the Top 10. So who were those lucky contestants who won over voters? Tristan McIntosh, Sonika Vaid, Gianna Isabella, MacKenzie Bourg, Avalon Young, and Lee Jean were all voted through to the Top 10. This means Jeneve Rose Mitchell, Manny Torres, Jenn Blosil, and Thomas Stringfellow were eliminated from the competition.
I'll admit, I'm a bit shocked by a few members of the Top 10. McIntosh, Isabella, and Jean are all very talented, but they're not quite at the level as some of their competitors. In a few years they may be ready for the competition, but their voices aren't quite mature enough yet. Torres, Blosil, and Stringfellow were much better suited to take a spot in the Top 10 than McIntosh, Isabella, and Jean are — and I'm surprised that they're not standing in their places. Overall, though, the Top 10 is pretty solid. There is most definitely a legendary winner in the group — and I can't wait to find out who it is.
Image: Michael Becker/FOX