Nostalgic Movies You Can Watch On Netflix Now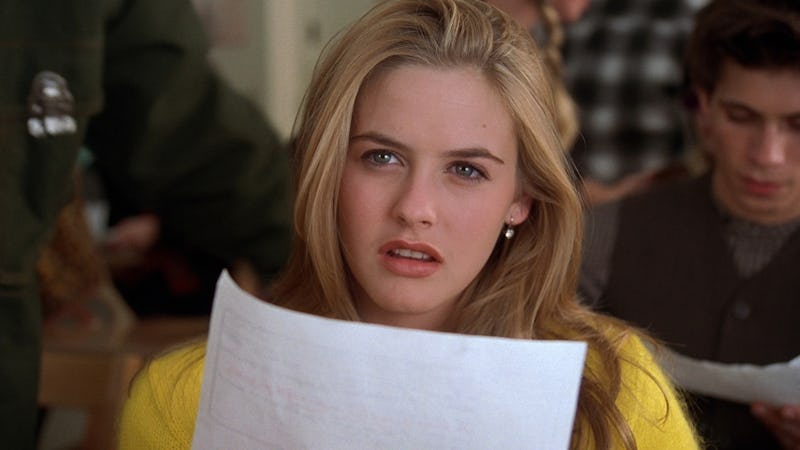 If you ask me, there is never a better time for an hours-long bingefest on Netflix than right now. Especially if that bingefest involves some of the best nostalgic films on Netflix that you can find. You know, the ones that bring you right back to childhood (or early adulthood, depending). They're the ones that you can remember seeing with your best friends when you were in middle school, or on your first official date. And no matter who you were or what you were doing when you first saw these movies, watching them again will fill you with so much nostalgia that you'll be sucked right back to the first time you saw it. Because whether it was five years ago or 25 years ago, these movies still have such a strong place in your heart. No matter how much you've changed since, these 19 movies will remind you immediately of who you were when you first watched them.
So, stop saving your throwbacks for Thursdays only. These movies will provide the perfect amount of nostalgia that you've been looking for. And, who doesn't love a healthy dose of that to make your heart swell on a Friday night? So cue up Netflix on your favorite streaming device and get ready to take one heck of a walk down memory lane. Because these 19 nostalgic movies on Netflix are available to stream right now.
1. Clueless
Revisit the film that was foundational to your attitude and vocabulary in elementary school.
2. Girls Just Want To Have Fun
Because those side ponies have been the inspiration for every '80s party you've ever been to.
3. Ferris Bueller's Day Off
Play hookie from your life, and enjoy this super awesome throwback.
4. Heathers
The O.G. mean girls. Sorry, but Regina George pales in comparison.
5. Pee-Wee's Big Adventure
Take a walk down memory lane with your favorite funhouse from the '80s.
6. Wayne's World
Get ready to headbang your way back into the '90s.
7. Hackers
Remember when the Internet was this new and mysterious thing? Well, get ready to go back in time and remember when hacking was something that happened to corporations and not your debit card.
8. Trainspotting
This is undoubtedly one of the best films of the
9. Clerks
This cult classic likely became your favorite for at least some small part of high school.
10. Legally Blonde
Who doesn't remember exactly where they were the first time they saw this nostalgic film?
11. A League Of Their Own
The film that first taught you girls can kick just as much ass as the boys can.
12. Grease
Remember in middle school when you and your friends memorized the entire dance to the hand jive? Yeah, me neither…
13. 13 Going On 30
God bless the writers of this movie for proving that being any age can be awesome — whether that's 13 or 30.
14. Meet The Parents
A comedic hit in its day, this movie made you laugh so many times it quickly became a favorite.
15. Election
Just in case you want to be transported back to high school.
16. Drive Me Crazy
Because you were once obsessed with Clarissa Explains It All and also everything else Melissa Joan Hart ever did.
17. The Addams Family
Seriously, how long has it been since you've watched this movie? Answer: Too long.
18. Can't Hardly Wait
The ultimate high school party movie, no matter what generation you're a part of.
19. American Pie
Because you learned more about sex from this one movie than an entire semester of health class.
So, enjoy your walk down memory lane, friends. After adulting so hard for the last couple of years, you totally deserve it.
Image: Paramount Pictures