Halbach's Death Certificate Raises More Questions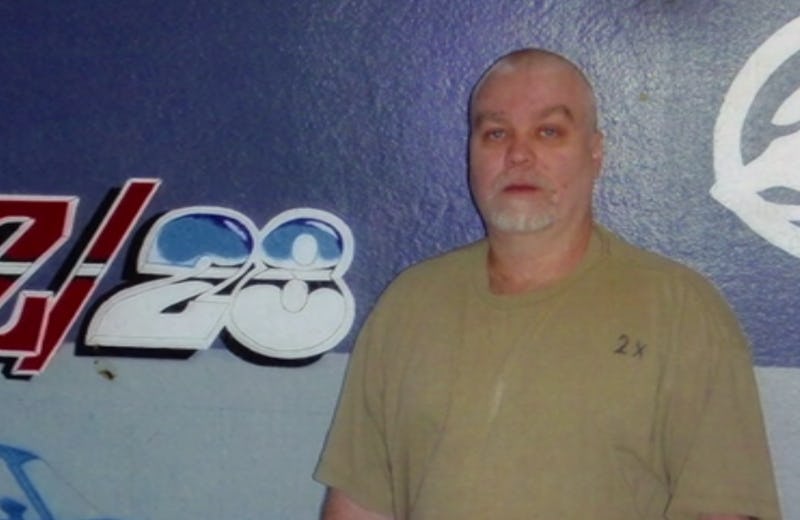 With possibilities for Making A Murderer Season 2 shaping up, you're probably looking at more Netflix binges in the near future. Meanwhile, there's one more piece of evidence that anyone who has seen Making A Murderer needs to see: Theresa Halbach's death certificate. There are a number of questions being raised about the way the certificate was filled out, and what it could mean for Steve Avery's pending attempts to appeal his conviction in Halbach's murder.
According to claims made by Shaun Attwood, a British prison rights activist working to free Avery, the death certificate shows a large number of inconsistencies. First of all, the theory claims the death certificate was issued before any DNA testing was conducted to confirm that the remains found on Avery's property were, in fact, Halbach's. The form was signed and dated Dec. 6, 2005. The FBI didn't corroborate the match until six weeks later on Jan. 19, 2006. Manitowoc County officials have denied any allegations of wrongdoing before, during, and after the investigation.
The form also had other inconsistencies, according to theorists. For example, the "immediate cause" of death was filled in with "undetermined." That was then crossed out, and under "manner of death," the box "homicide" is checked. Not only that, under "body found," they checked "no," but then under "autopsy performed," they checked "yes." How can you perform an autopsy when there isn't a body to perform it on?
Attwood takes issue with this. "As usual, looking at the death certificate, nothing adds up in this case," he said in a YouTube video examining the certificate evidence. "The bone damage is beyond anything a bonfire could have caused. It doesn't surprise me in the slightest that the medical examiner was unable to decipher a cause of death or the date of death. Could anyone who's looked into this case say conclusively how, when, and where Theresa died? Nope."
Halbach disappeared in Manitowoc, Wisconsin, on Oct. 31, 2005. Fragments of her bones, teeth, camera, and cellphone were supposed to have been found over the next 11 days. The death certificate, however, puts November 10 as her date of death. If that were actually true, it would mean Avery wasn't the killer since he was arrested on Nov. 9 for being a felon in possession of a firearm (found as the police combed his trailer for evidence).
Also, Attwood points out the death certificate was issued on Dec. 6, the same day of Avery's preliminary hearing. A certified copy of the death certificate was submitted into evidence at the hearing that same day.
This could all potentially used by Kathleen Zellner in her pending appeal on Avery's behalf. She's Avery's new lawyer and has been busy on Twitter and in Wisconsin trying to collect evidence that could ultimately acquit Avery. The circuit court has until March 11 to gather the necessary files needed to be sent to the appeals court.
Avery's nephew, Brendan Dassey, who is also serving time for his role in the case, could also be affected. He's waiting for news on an appeal that's currently sitting in front of a federal judge. His lawyers expect a decision within the year.
This may not be a smoking gun, but it's one more arrow in Zellner's quiver.
Images: Netflix