Lee Jean Steps It Up In The 'Idol' Top 10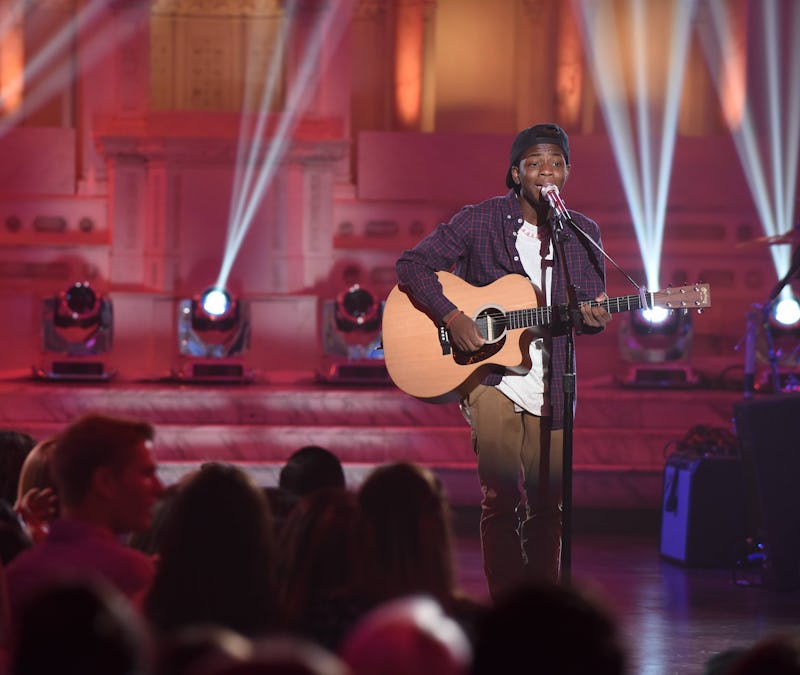 Tonight's American Idol is all about confidence — and one contestant who really showed his confidence was Lee Jean. After Jean was told last week that he sounded just like fellow contestant MacKenzie Bourg, the 16-year-old decided it was time to change things up. So instead of singing an Ed Sheeran-like song like he's used to, he went a totally different direction and performed Kings Of Leon "Use Somebody." And it totally paid off. This was Jean's best performance yet, and is just what he needed to keep him in the competition.
This is a crucial point for Jean's career. Not only is he performing on one of the best stages possible to kickstart a career in music, he's also at the best age possible. At just 16, Jean is ready to hit it big in the music industry. He's got the talent and the personality — the only thing stopping him from getting it to the next level is a lack of confidence and originality. Tonight, he proved that he has both. Though the judges found faults in his performance, Jean really stepped out of his comfort zone, which proved that he's getting more comfortable on the stage. At this point in the game, he is hands-down the most improved — and that has to count for something.
The big question now is, will Jean's new confidence earn him more votes? It's still unclear, especially because we don't know exactly how many Jean really earned. The only thing we know is that he earned enough to stay out of the bottom three. But with two people going home tonight, he's certainly going to have to kick it up a notch to stay in the game. As long as Jean continues to bring his confidence, he'll have a shot at beating the rest of the talent this season.
Image: Ray Mickshaw/FOX