Tristan Finally Shows Up On 'American Idol'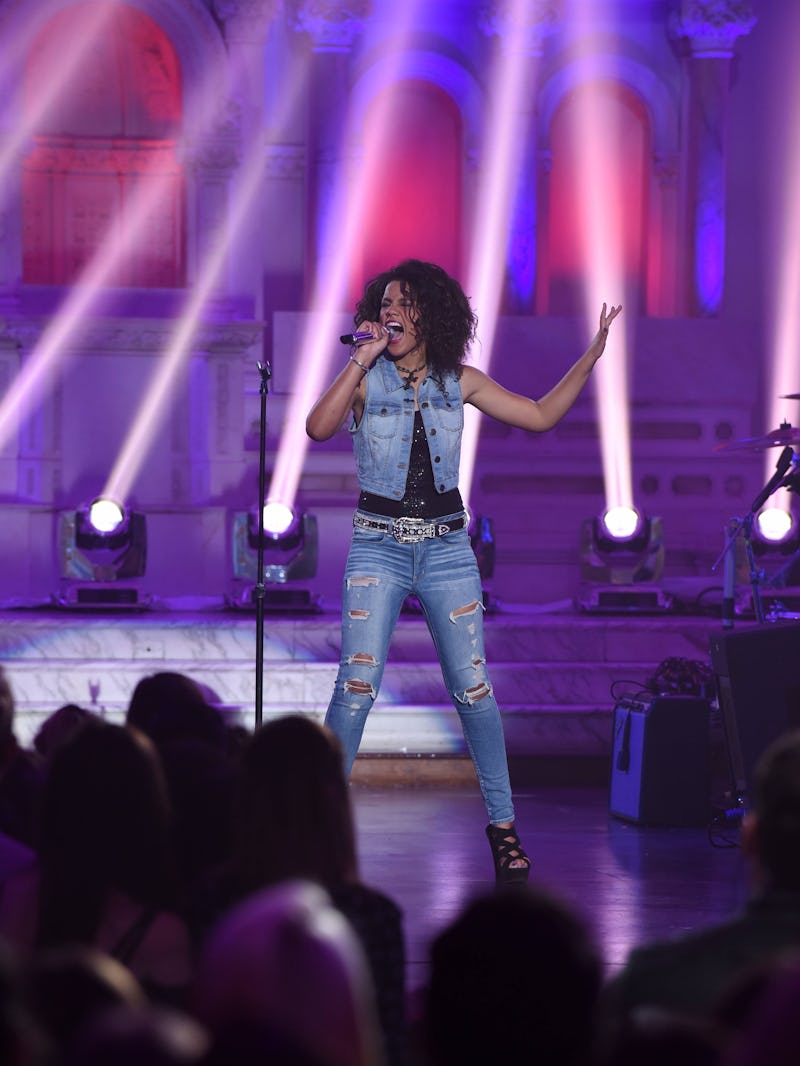 And there she is! Tristan McIntosh finally showed America was she was chosen as a Top 10 American Idol contestant. Until now, the 15-year-old has been just scraping by. But tonight, she completely changed the game. McIntosh slayed her performance of Vince Gill's "Bridge Over Troubled Water" in tonight's Idol Top 10. I'll admit, I was starting to doubt McIntosh's place in this competition, but tonight, she really proved why she's here. McIntosh finally brought it to the Idol stage and reinserted herself into the competition.
McIntosh was an early favorite thanks to her emotional audition. But since then, she's fallen to the background. She has taken a back seat while her competitors have lapped her in the competition. But tonight, the 16-year-old finally made her voice heard — literally — and it's all because she took it back to basics. By sitting at the piano and just focusing on giving a stellar performance, McIntosh was able to really show off her skills. She is both a talented singer and musician — and America finally saw that tonight. McIntosh proved that emotional, country-sounding ballads are her thing, and she'll have to stick to those if she wants a shot at winning.
At this point in the game, a contestant needs more than a touching backstory to make it through each round. McIntosh has finally proved that she's much more than that. She is talented, beautiful, and has lots of room to grow. There's no doubt that her performance tonight will keep her in the competition for one more week. It was better than anything she's done before — and better than many of the performances tonight.
Image: Ray Mickshaw/FOX