Get To Know Pop Singer Phoebe Ryan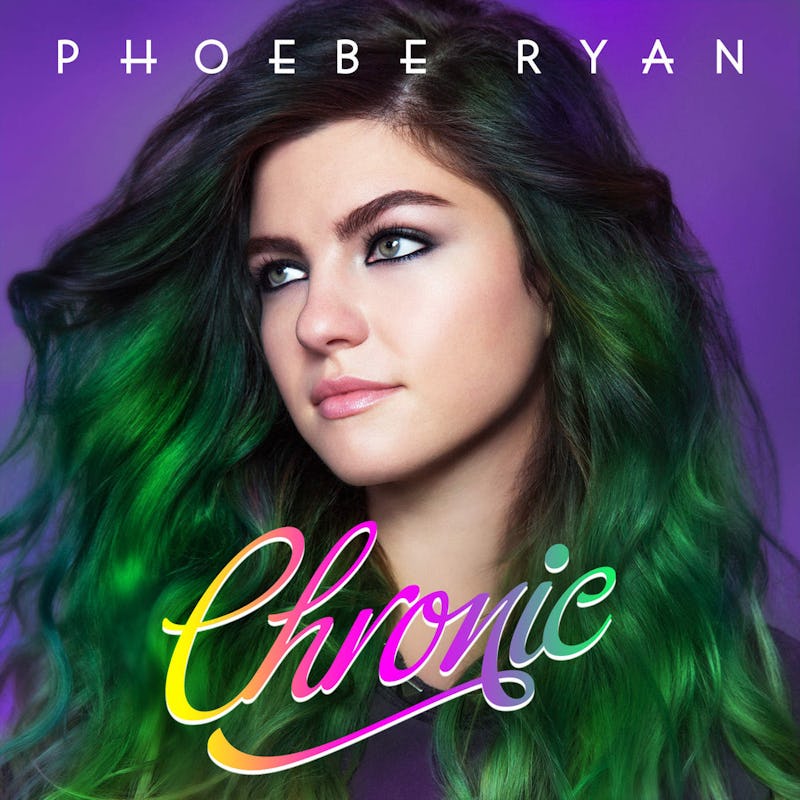 If you dig the catchy, feel-good pop music stylings of Carly Rae Jepsen, you definitely need to check out Phoebe Ryan's new single, "Chronic." Ryan, a 24-year-old Los Angeles–based singer-songwriter, co-wrote "Chronic" with Jepsen collaborators Nate Campany and Kyle Shearer, and its intoxicating hook, which likens falling in love to getting high, is just perfect for your springtime playlist. According to Billboard, after graduating from NYU's prestigious Clive Davis Institute of Recorded Music in December 2013, Ryan began her career by penning songs for other artists, like former X Factor USA contestant Bea Miller and rapper Skizzy Mars.
However, in January 2015, she stepped out from behind the scenes and into the spotlight with a unique mashup of R. Kelly's "Ignition," Miguel's "Do You...," and Kesha's "Animal," which turned quite a few heads within the music blogosphere. Her first EP, Mine, followed shortly afterwards. If "Chronic" is a taste of what we can expect from Ryan's forthcoming full-length debut, something tells me you won't want to miss it. Recently, Ryan summed up "Chronic's" lyrics quite nicely in an email to The FADER: "'Chronic' is about when you're making out with someone and you never ever want it to stop. Also they smell like weed and you enjoy that too." Amazing.
In the song's heady chorus, the talented newcomer sings:
Oh, so wonderful
Kisses tasting like chronic
Give me some, 'cause I want it
Like all the time
And oh, it hits me good
Yeah, it's keeping me breathing
Chasing after the feeling
Like all the time
Your chronic, I got it
On my mind
Your chronic, I want it
Like all the time
Well, what else is there to say? Stream "Chronic" below.
Because the world of songwriting and producing is still largely dominated by men, I think it's really important to highlight and support women who are creating fresh and exciting material — and Ryan fits that description to a T. "Chronic" is available on iTunes and Spotify now. If the incredibly addictive tune has piqued your interest (and I certainly hope it has!), be sure to check out Ryan's five-track Mine EP, as well. I can't wait to hear more from her.
Ryan is currently on tour with fellow singer-songwriter Charlie Puth. A list of upcoming dates can be found on her official website.
Image: Columbia Records/iTunes