The Next Kylie Lip Kit Launch Might Include This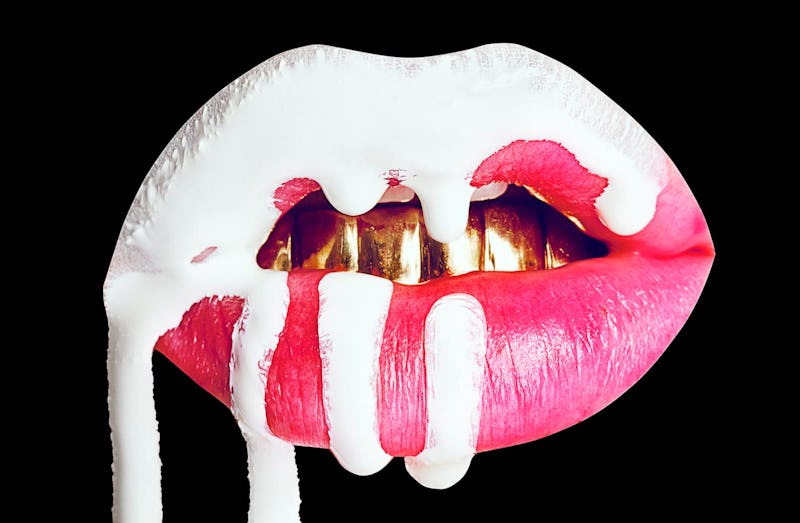 Kylie Jenner just announced — and sold out — her sixth Kylie Cosmetics Lip Kit launch on Monday afternoon. All seven shades were up for grabs: Candy K, Dolce K, True Brown K, Posie K, Koko K, Mary Jo K, and 22. Now that it's all over, I've been wondering what Kylie Lip Kit's next restock will include. Here are my predictions.
Before we talk about the future, let's revisit the past, where it all began. Kylie Jenner launched Lip Kit by Kylie in November 2015 with three '90s-esque shades — Candy K, Dolce K, and True Brown K. The site crashed, and then the stock sold out, within minutes. That's a trend that has been consistent across Jenner's six launches. Now she's operating the Lip Kits under Kylie Cosmetics, with plans to expand into a full cosmetics line.
Jenner has been working hard for the last two years on this endeavor, and it shows. Her formulations are improving with each new color release and fans are noticing. Every launch sells out in less than a half hour, and the lip kits are getting rave reviews by celebrities, celeb makeup artists, and makeup enthusiasts alike.
We can't wait!
Aside from the obvious (selling out quick), here's what I expect from the next launch of Kylie Cosmetics.
1. A New Shade
Of the six launches, three launches featured new colors. One of those, the first new color launch, featured two new shades: Posie K and the unexpected Koko K. Jenner launched 22, and orange-y red shade, in the launch before last. If my timing is right, that means the next launch will have at least one new shade.
2. An Unconventional Shade
Jenner is rich for a reason. She's a smart business women, and understands her audience. She launched the lip kits by featuring shades we was known for — the '90s colors that rocketed her from lil' sis status to one of the most well-known, lucrative members of the entire Kardashian-Jenner clan. The initial shades are perfect for everyday wear and universally flattering. She followed them up with equally safe pinks and classic reds.
But now she's rocking and rolling. She's proven to investors and stakeholders that her stuff will sell. She has more room now to be creative, edgy, and push the envelope. Remember what else made her famous, pout and reality shows aside? Teal and mint hair. I anticipate a funky black or bold blue very, very soon.
3. No More K
Jenner has always been adamant about being her own person. So while the "K" nomenclature is so on brand it's sure to make Kris Jenner pee her pants a little, it won't be coming back to the Kylie Cosmetics line up. In fact, I'd be surprised if the other shades don't drop the K, becoming "Koko" and "Posie," etc.
Want more fashion and beauty tips? Check out the video below and subscribe to Bustle on YouTube!
Image: Kylie Cosmetics/kyliecosmetics.com