'Dark Net' Has More Stories To Explore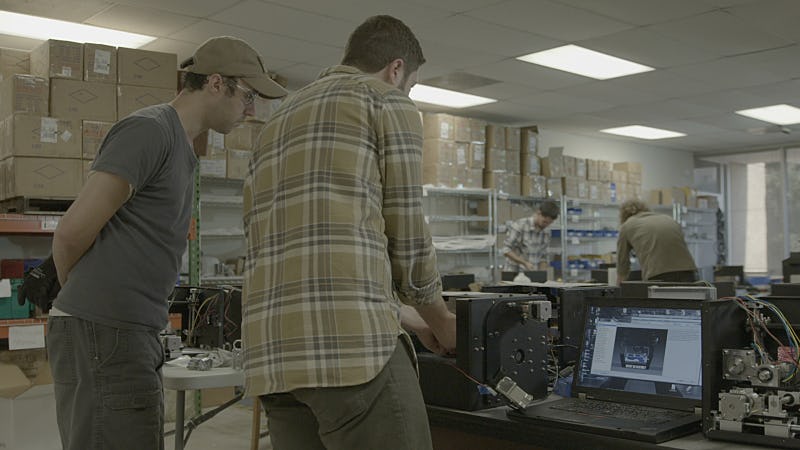 Showtime's docuseries Dark Net is a fascinating look at the most dangerous parts of the "deep web," areas of the Internet that cannot be accessed by typical search engines or website addresses. And, with only eight episodes, the series only scratched the surface of the dark side of the same place where we circulate tweets, reblog inspirational cat stories, and read about the news. So, if Showtime decides to renew Dark Net for Season 2, the multi-part documentary will get the opportunity to expose more things that not everyone might know about the Internet. Showtime has not released any confirmation about whether or not they're interested in producing more episodes, but with relatively positive reviews, according to MetaCritic, and interest in other documentary TV series like Making a Murder, it may be worth it for Showtime to revisit the subject matter for additional episodes.
The previous episodes include investigations into how unauthorized organ donations, prostitution, and child pornography are all distributed online. But, if there's one problem in Dark Net Season 1, it's that all of those topics are a little glancingly touched on. Now that the audience is familiar with the idea behind the deep web, maybe a potential second season could go, for lack of a better word, deeper into how and why these things happen.
For example, the show could explore people like Ross Ulbricht who CNN reported was convicted in 2015 "on seven counts ranging from money laundering to drug trafficking" via his website "Silk Road, which let users anonymously buy and sell anything from drugs to hacking tutorials," according to CNN. However, according to Wired, his lawyers argued that while Ulbricht created Silk Road, he had handed control over to others "[who] grew it into a narcotics empire, then framed Ulbricht as 'the perfect fall guy.'" Ulbricht was sentenced to life in prison and, according to a 2015 New York Times article, plans to appeal the ruling.
His life was covered in the 2015 documentary, Deep Web, but his is a fascinating story that could withstand more than one exploration. It's one of many possible topics a Season 2 of Dark Net could cover.
And, since some transactions on the deep web (including Silk Road) can be conducted with online currency Bitcoin, perhaps another episode could dive into the conception of Bitcoin and how it's not just a brand new way to think about money, but that the currency could possibly change the way money is exchanged for illegal goods and services online.
As we find new ways to use the Internet in our everyday lives, so too does it continue to be used in new illegal, unethical, or just plain strange ways. Dark Net Season 1 explored a handful of those ways, and if Showtime decides to bring back the series for another season, it could take an even closer look at what happens on the part of the Internet that most of us can't even access.
Image: Showtime