Zara Activewear Is Coming Soon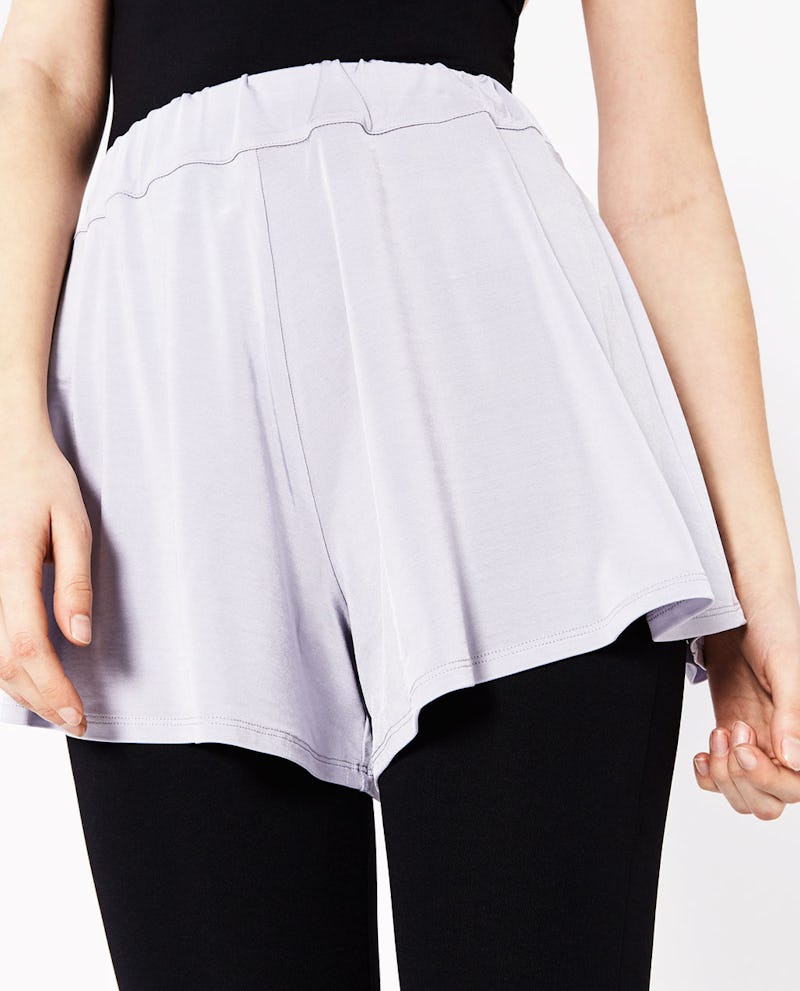 When it comes to building a wardrobe, owning pieces from Zara is pretty much crucial, and with the recent addition of a gymwear category, that includes the athletic portion of your wardrobe, too. When will Zara's new activewear be available? Hopefully soon because you're going to want these pieces for all of those spring outdoor activities. Whether your sport is jogging, swimming, outdoor brunching — Zara's got you covered. Athleisure is so trendy that you can pretty much wear these pieces wherever you go, and you're definitely going to want to.
While you can peruse the pieces online already, they're not available for purchase, just yet. You can, however, sign up to be notified via email when the items do go on sale. When you sign up to be emailed, it says they will notify you if the product becomes available in the next two weeks, so let's hope that's what kind of timeframe we're working with here. I can make it two weeks without these pieces in my life… if I have to, but don't ask me for much more than that, Zara. Please. Really, my athleisure-loving heart can't take it.
With items from gym bags to sneakers, Zara can soon become your one-stop shop for, well, pretty much everything. I didn't think it was possible for me to love this retailer more than I already do, but, they've successfully proven me wrong.
1. Technical Sweatshirt
Technical Sweatshirt, $49.90, Zara
This is the perfect way to complete that athleisure vibe you were going for.
2. T-Shirt With Vented Back
T-Shirt With Vented Back, $25.90, Zara
An open-backed top like this will keep you cool while working up a sweat.
3. Neon Windbreaker
Neon Windbreaker, $35.90, Zara
A neon windbreaker practically screams "spring," doesn't it?
4. Leggings
Basic Leggings, $25.90, Zara
I plan on wearing these pretty much everywhere.
5. Sports Swimsuit
Sports Swimsuit, $29.90, Zara
Swim laps while staying on-trend in this sporty number.
6. Flowing Ballet/Yoga Shorts
Flowing Ballet/Yoga Shorts, $22.90, Zara
These free-flowing shorts allow for the most fashionable flexibility possible.
7. Sneakers
Braided Sneakers, $69.90, Zara
The right pair of sneakers will take your look to the next level, whether you're going for a run or, you know, making a coffee run. They're practically the same thing, right?
Shop these pieces and more for the perfect athletic-inspired pieces to suit your busy lifestyle.
Want more fashion and beauty tips? Check out the video below and subscribe to Bustle on YouTube!
Images: Courtesy Zara (8) Giphy (1)