16 Unconventional Spring Date Ideas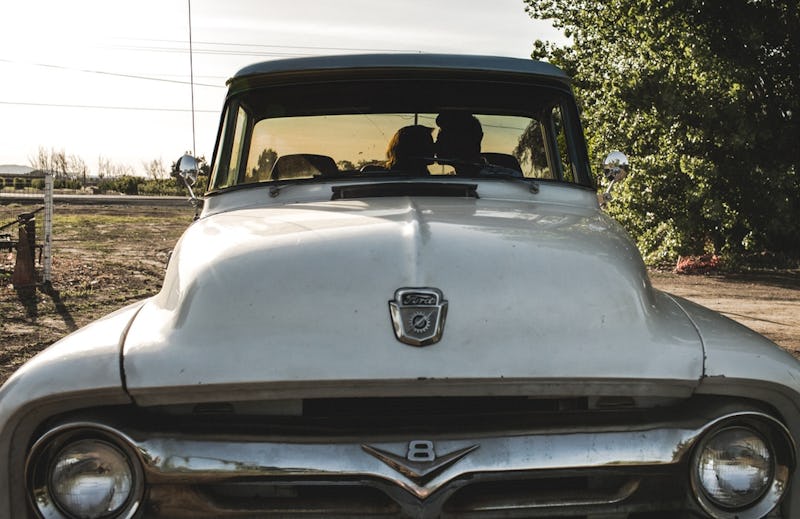 Springtime is finally here, meaning you and your significant other officially survived the treacherous trek of winter (or you're gearing up for a blossoming new courtship). Either way, celebrate the new season with these unconventional spring date ideas that promise to set you up for a spring full of romance. Love and springtime go hand and hand, so make the most of it with an arsenal of foolproof plans for memory-making. Whether you're organizing the best first date ever or keeping the love alive with your longtime beau, these activities put the typical dinner-and-a-movie to shame while also taking advantage of the warmer weather and longer days ahead.
Get out of town with a sweet spring escape to a nearby farm or coastline. Frolic in the countryside beneath the sun's warming rays or wander abandoned beaches before the summer crowds. Keep it close to home and explore your own city through new eyes, discovering new wonders on foot or with the excuse of a scavenger hunt. Excite your palate with an enthusiastic tour of food trucks, or a makeshift meal using only seasonal ingredients. Capture your newly made memories and store them away for safekeeping until the next season or next spring.
1. Rent a convertible for the day
Celebrate the start of convertible weather by renting one for the day and take a mini road trip with the top down. There's no better way to enjoy the fresh spring air than having it hit you right in the face while coasting through scenic surroundings with that special someone.
2. Go to a bed and breakfast on a farm
If you're looking to get out of town for the whole weekend, book a night or two at a local bed and breakfast at a farm. It will be a quiet countryside retreat still surrounded by life, and given the season, you may even have the chance to spot a baby animal or two.
3. Act like a tourist in your own city
If you choose to keep things closer to home, go all out and dork it up as a duo. Take on your city as if you're a tourist, exploring the tourist-only sites and documenting the day with your camera. Make sure you hit all the attractions you've probably avoided you entire time living there, and get someone to snap a pic of you two in front of all your city's hotspots.
4. Organize a scavenger hunt
For another way to explore your surroundings with a fresh set of eyes, put together a scavenger hunt for your significant other. The warmer weather will allow you to finally spend long lengths of time outdoors, so get creative with an epic adventure. Have the clues relate to milestones in your relationship or lead to spots from your previous dates together.
5. Have a food truck marathon
Commit to eating only food truck food for the day and knock off a handful of bucket list destinations from your list. Start the morning with the requisite coffee and bagel truck, then move into lunch with some more exotic fare. Pick up small portions at each place to maximize your food truck count potential, rounding off the day with a three course meal combining the best from different venues.
6. Attend a spring training game
Head out to the ballpark for some casual spectating in the springtime sun. Tickets to spring training games will not only be cheaper, but you'll have a better chance of sitting closer to the action and star players.
7. Host a rooftop happy hour
Raise a glass to the warming weather and longer days with an at-home happy hour session on your roof.
8. Take a ferry ride
Hop on a ferry for some time out on the water, now that it's warm enough to enjoy out on the bow.
9. Have a play date
Take a cue from yesteryear and schedule a play date with your significant other. Go to the countryside and let your inner child loose, running around with abandon, building forts, playing field games. Pack a picnic and bring a bottle of wine for an instant adult upgrade to your childhood tea parties.
10. Rent a cabin
Take a break in the heart of the wilderness at a cabin retreat for two. You'll enjoy the romantic isolation without the worry about getting snowed in.
11. Hit the flea market
Once you've taken care of spring cleaning duties, give your home a little facelift with some fun finds from the local flea market. Make a day of it and take your time sifting through the treasures and antiques that await.
12. Go for a stroll on the beach
It may not be bikini weather, but don't let that stop you from enjoying a lovely beach date. The sands will be clear prior to beach season and the weather will be warm enough to enjoy a pleasant stroll.
13. Pick up produce and make dinner for two
Check out a local farmers' market and pick up the freshest produce that's in season. Use your finds to cook up a romantic dinner at home, letting yourself get creative if it's an eclectic collection of ingredients.
14. Jam out outdoors
If either of you plays an instrument, take your talents outside for an evening session of jamming out. If neither of you are musically inclined, let a bluetooth speaker stand in. Create a playlist together, then let the music envelop you as you watch the sun go down.
15. Walk it out
Commit to a day of exploring your city by foot. Forgo public transportation in favor of wandering through neighborhoods, strolling through parks, and crossing over bridges. You'll be surprised just how much more you see and experience when taking things step by step.
16. Make a time capsule of your date
Whatever you decide to do, make a point to capture one of your spring dates. Hold on to any and all tangible memorabilia, from tickets, to dinner receipts, to brochures, cafe napkins, or wine corks. Gather the mementos in a box, along with a handwritten letter to your future selves. Set it aside (or bury it) and set a future date, next season or even next spring, to open it again together and reminisce in a big way.
Want more of Bustle's Sex and Relationships coverage? Check out our new podcast,I Want It That Way, which delves into the difficult and downright dirty parts of a relationship, and find more on our Soundcloud page.
Images: Unsplash (12); Pexels (5)