7 Ways To Simplify Spring Cleaning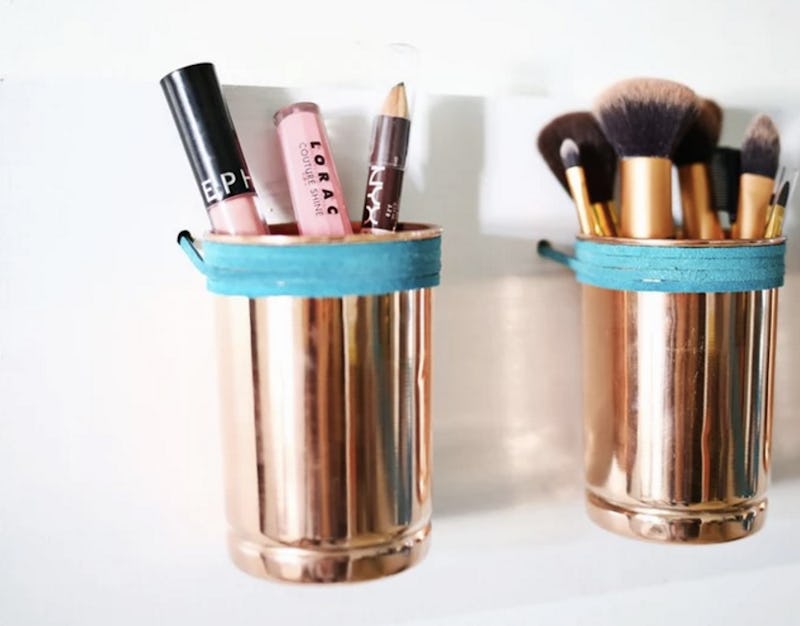 It's that time of year again, when the weather gets warmer, the trees grow their leaves back, and the hopelessness of winter starts to slip away. A sense of renewal lingers in the air, and with it comes the sense of obligation to clean our homes. Before you get turned off at the notion of overhauling your life, check out these easy spring cleaning tips. I'm not sure who invented the concept of spring cleaning, but I am grateful for it. Basically it all boils down to having better daily cleaning habits, making efficient use of the space that you do have, and setting achievable goals. It would be silly to expect yourself to revamp your entire life in a single afternoon — who even has the attention span for that?
There's no way we can expect ourselves to emerge from the winter months completely reborn — we aren't trees! — but we can at least try to lay the groundwork for a better life. This includes clean homes and a more organized day-to-day routine, all easily achievable through some light spring cleaning.
I gathered up some of the easiest ways to clean up, including some very wacky advice from my mom, in the hopes that this spring will be our cleanest yet, or you know, something close to that.
1. Get in better daily habits
If you clean as you go — a habit I often preach, but rarely practice — you won't have to schedule big cleans through the year. I started simple by making my bed every morning, and doing the dishes right away, instead of letting them accumulate over the days, or rather, week.
2. Clean in 15-minute intervals
When the mess gets too overwhelming, my go-to cleaning method is to straighten up in 15-minute intervals. I try to clear up as much as I can before the timer goes off, and then I spend the next 15 minutes working on something else unrelated to cleaning. Then, for 15 minutes I clean again. Repeat until done.
3. Get rid of everything you don't want
Take a good hard look at the stuff you have, and evaluate what you use and what you don't. Set aside a day and sort your items into piles to keep, throw away, or donate, and purge your home of the nonsense once and for all. The fewer unnecessary items you have, the faster future clean-ups will be. And if you're looking for a lifestyle change, try the cleaning bible, The Life-Changing Magic of Tidying Up by Marie Kondo.
4. Repurpose Waste
Sometimes trash really is treasure. If you need an excuse to drink more wine, try this genius wine cork hack from A Beautiful Mess. You'll repurpose your waste, and potentially stay more on top of life.
5. Get Smart About Storage
If you've cleaned out your cabinets as much as you can and are still short on space, get smart about storage. If you are low on counter or cabinet space, consider these hacks seen in this video, like utilizing shelf expanders to instantly double your shelf storage.
6. Keep Things Off Surfaces
Create instant empty space, and a more peaceful home, by keeping knick knacks off of surfaces. Ideally everything will have its own space. This handy (and beautiful) leather and copper cup DIY from A Beautiful Mess is one easy way to clear up the clutter in a decorative way.
7. Think Of Cleaning As Fun
It's hard to think of cleaning as anything other than a nightmare, but try to think of it as a transition into adulthood. There are plenty of ways for it to feel less like a burdensome chore — just take it from my mom. For example, here is a real text she sent me when I asked for her cleaning advice:
It doesn't get much more fun than that. Happy cleaning!
Images: Unsplash; A Beautiful Mess (2)