JoJo Finally Gets The Last Word With Ben Higgins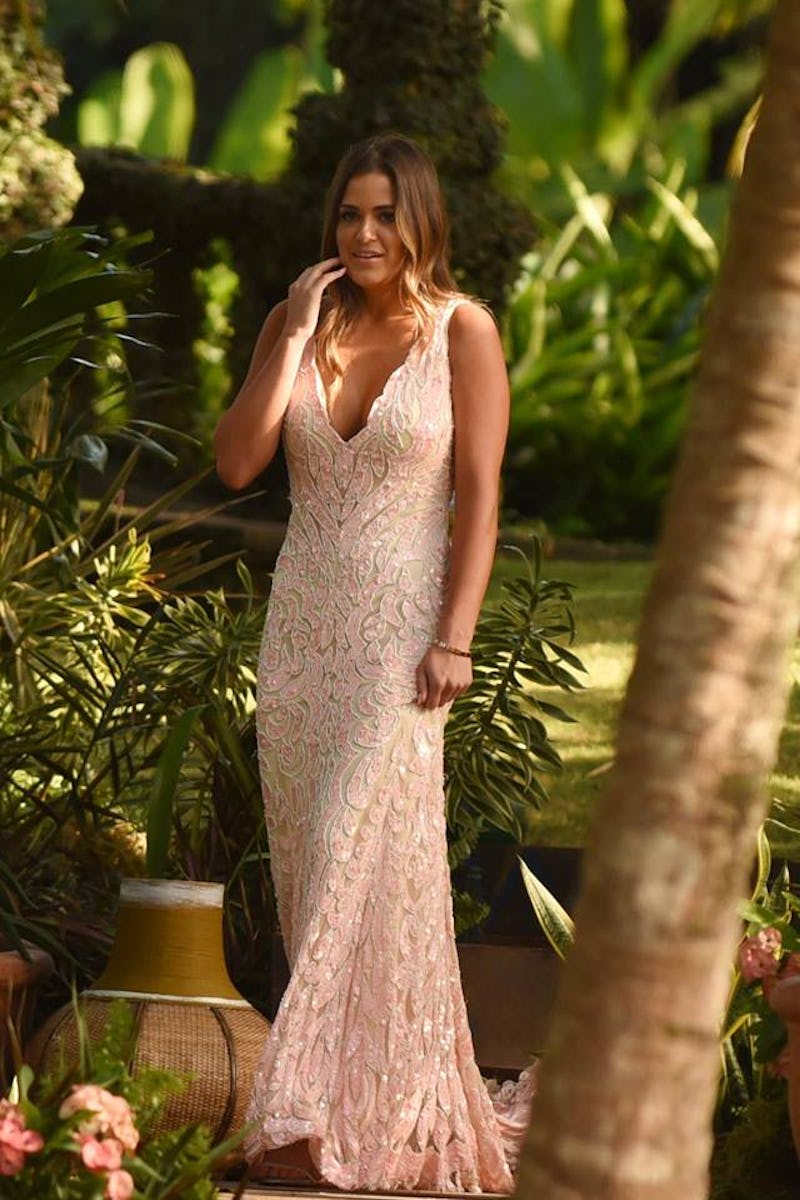 Most Bachelor finales are pretty brutal, but as far as Ben Higgins' goes, it might have been one of the most painful to watch. After Ben told both JoJo and Lauren he loves them during the fantasy suite dates, it was clear that he was very conflicted about which woman he wanted to propose to, but the moment came and he had to make a decision. In the end, Ben chose Lauren, totally blindsiding JoJo in the process. And, now, the time has come for Ben to face her and explain himself, and if you assumed that this would be even worse than watching him reject her, you were wrong. In a surprising turn of events, JoJo confronted Ben on After The Final Rose , and it was actually way more chill than I expected.
Even though the last time we saw her, she was pretty heartbroken, JoJo was all smiles when she took the stage — and totally rocked the dress she was wearing. Just like she composed herself after Ben broke up with her, she kept it together while talking to him for the first time since he sent her home instead of proposing to her. She even admitted it was "gut wrenching" to see that Ben had such a difficult time letting her go, and it's just more proof that she's the amazing, mature woman I always suspected she is.
And what about that "I love you"? He said that although his life has moved on — with Lauren, of course — and he's committed to one person now, he will always respect her. And for JoJo, seeing him and Lauren together while watching the show air made her realize that he really did choose the right person for him.
Not quite the fireworks and explosions I was expecting, but it was actually refreshing to see these two adults who once had feelings for each other come to a place of understanding. If it's possible, I'm even more a fan of JoJo than I was already. Someone get this woman a rose shaped award or something!
For more on this season of The Bachelor, check out Bustle's latest podcast:
Image: Matt Dunn/ABC